© Nyokki
Explore Austria by motorhome
Trust in hundreds of positive reviews on Trusted Shops as well as Google
Rent a camper in Austria
Austria combines many advantages of European landscapes on its surface. Therefore, the country is a true paradise for all those who would like to experience precisely this versatility with a motorhome. In many cases, the focus is on the breathtaking mountain landscapes or the many crystal-clear lakes. In addition to the large bodies of water, there are often smaller lakes along the way that invite you to take a dip on warm summer days. Austria has a total of around twenty-five thousand of them. But the 'Alpine Republic' is also characterised by other natural sights and historical cities. Therefore, we present here some of what you can experience when you cross Austria in a motorhome.
It would be presumptuous to claim that the entire country could be explored during a single motorhome tour. To experience the full splendour of all parts of the country, a good dozen campervan tours would be necessary. Nevertheless, some sights can be experienced during a road trip. Starting with the cities, there is a wide selection of worthwhile destinations. The capital Vienna, for example, is a place whose cultural offerings can easily fill two or three days. No less worth seeing, but somewhat more compact, is Salzburg, which borders on Germany. And if you head for places like Graz, Linz or Innsbruck, you will also find plenty worth seeing.  
The many mountain passes that lead through Austria offer a special panoramic view. Especially with a camper, the majestically situated Alpine passes can be particularly enjoyed. One example is the Grossglockner High Alpine Road. Even though it goes without saying that driving with foresight is required in winding and high-altitude passages, Austria is generally considered a good holiday destination for motorhome beginners. After all, the roads are generally wide and paved, and a large number of campsites await visitors from all over the world. 
The real highlights of a road trip, however, are without a doubt nature. In many places, it is worthwhile to make a stopover in order to get out into nature from the camper.
Where can you rent motorhomes with CU | Camper in Austria?
Discover Austria with vehicles from these rental companies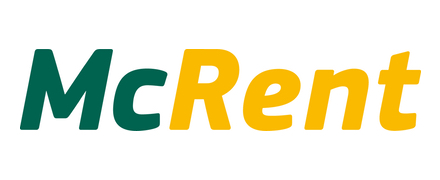 Suggested itinerary from/to Vienna.
Dreamlike nature between mountain and valley
Those who like to be active in the fresh (mountain) air will find a huge range of offers: Hiking, climbing, swimming, water sports, cycling tours and many other options are possible in almost every region. 
The Alps run through a large part of the country. If you explore Austria in a motorhome, you will find a multitude of high mountains, especially in the western areas. Some of them almost reach four thousand metres in height – and no less than around one thousand mountain peaks reach more than three thousand metres. Austria's highest mountain, the Großglockner, is without question an attractive destination. It stretches some three thousand eight hundred metres into the air. Alternatively, the Hohe Dachstein not far from Hallstatt is a multifaceted destination for hikers and climbers. Not far from the German border and Lake Königssee, the Hochkönig is also a destination that offers a variety of options for almost all visitors.
Even Austria experts might find it difficult to choose the most beautiful lakes in the country. So many bodies of water are located in dreamlike settings. Lake Wolfgangsee, for example, not far from Salzburg, is a popular destination for campers. Only a few kilometres further south, Lake Hallstatt is in no way inferior. Surrounded by high peaks and almost reminiscent of a Norwegian fjord, the lake meanders through a valley. Hallstatt itself is also a place worth seeing, with several historic houses. Other attractive lakes in the region are Mondsee and Attersee. The Krimml Waterfalls are truly spectacular. There, the water masses make their way down almost three hundred and eighty metres.
The largest lake – even if only a small part of it lies on Austrian territory – is Lake Constance. Lake Constance is located at the most north-westerly point of Austria, on the border with Germany and Switzerland. In Tyrol, Lake Achensee is one of many destinations worth visiting.
Do you have questions about your booking or need help? Give us a call. We are happy to help.
Large selection of campsites
The country's larger lakes are usually each lined with several campsites. And these campsites are necessary for anyone visiting Austria in a motorhome. Because wild camping is strictly prohibited throughout the country. But there are more than enough campsites, most of them attractively located. Directly on the shores of Lake Achensee in Tyrol, for example, 'Achensee Camping Schwarzenau' is a popular place to go. Even from the campsite you can enjoy a postcard-perfect mountain panorama. Almost seventy pitches and a good range of services on site speak for the facility. 
In the south of Hallstatt – only a few steps away from Lake Hallstatt – you will find the 'Klausner-Höll' campsite. It is comparatively simply equipped, but impresses with its location. The water is only a two-minute walk away, and the town centre is less than ten minutes away. The view of the surrounding mountains is another advantage of the site.
There are several campsites for motorhome travellers around Lake Wolfgang. Among others, 'Seecamping Primus' is located in the first row on the water. Far from major roads and equipped with its own sandy beach, the site scores points with many visitors. In general, the area with almost sixty pitches leaves almost nothing to be desired. 
You can easily book the right vehicle for your motorhome road trip through Austria on the CU | Camper website. Thereby you have the opportunity to compare different rental companies and vehicles with each other in order to find the optimal vehicle for your requirements. Especially for road trips in the summer months and holiday periods, early booking is recommended – this also applies to particularly popular campsites. Then nothing will stand in the way of a varied tour through beautiful Austria.
We wish you a great trip.
Experience Austria
Great vehicles at the best price!
The comfort of a hotel and the flexibility of a rental car combined.