Explore Bulgaria by motorhome
Europe's secret holiday tip
Rental locations in Bulgaria
Benefit from insurance cover and trust in hundreds of positive reviews on Trusted Shops as well as Google
Discover Bulgaria with vehicles from this rental company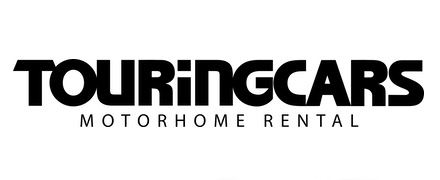 Photographer: Valentin Valkov
Aerial view of Varna Cathedral
Photographer: Dennis van de Water
Monastery Rila
Get to know Bulgaria and its landscapes in a motorhome
Bulgaria is known for its particularly beautiful stretches of beach. Gold Beach or Sunny Beach inspire many holidaymakers from different countries every year. But it would be unfair to the country to reduce it to those places. There are also exciting regions inland that can fill an entire holiday. In order to travel the country flexibly, it is a good idea to get to know Bulgaria's landscapes and places in a motorhome.
A motorhome holiday in Bulgaria is full of impressions. Many travellers report on warm-hearted people as well as picturesque mountain landscapes or picturesque towns. Other arguments include the good Bulgarian cuisine and the generally comparatively low cost of food. The journey with the motorhome itself can also surprise in many ways. Good trunk roads and motorways are available around the capital Sofia and the national parks in the west. However, it can sometimes happen that horse-drawn vehicles venture onto these roads, so a watchful eye is required, especially in the evening hours. Finally, the further away the journey is from busy regions, the more time and driving skill should be allowed for the often pristine roads and gravel paths.
The starting point for many who explore Bulgaria in a motorhome is Sofia. The city has acquired great importance over many centuries, especially for believers. Today, a large number of sacred buildings are among the local sights. In addition to the capital Sofia, there are other large and, above all, small towns that are worth visiting in the country. They are home to many historical buildings and a lot of history.
Find camper now
Explore Europe's vastness with a motorhome
Combine the comfort of a hotel with the flexibility of a rental car.
City and country – Bulgaria's contrasts
Plovdiv is one of the most outstanding cities in Bulgaria. Not for nothing was it named European Capital of Culture in 2019. It is one of the longest settled cities on the continent – for more than 8,000 years. Even ancient Rome can't keep up with it. The most beautiful houses and almost all attractions are to be found in the old town. Highlights include the ancient Roman theatre as well as the Great Basilica with its impressive mosaics. A tour of the old town is something of a must in Plovdiv – there are too many places worth seeing waiting for visitors. 
Of course, Bulgaria's nature is also often in full splendour. Three national parks and eleven other nature parks cover the country's territory. For example, holidaymakers can hike across various mountain slopes in the Pirin National Park. Picturesquely situated mountain lakes provide an impressive panorama.
The infrastructure for motorhome travel varies greatly within the country. While around Sofia many people speak English, the roads are in excellent condition and there is a wide range of cultural activities, a trip to remote corners can lead to very different impressions. This does not have to be a bad thing. Nevertheless, all travellers should be aware that they tend to be the exception there with larger motorhomes and that communication may well become more difficult without a knowledge of Bulgarian. 
In cities in particular, it is still advisable to give priority to guarded parking spaces when going on an exploration tour. Particularly valuable items should generally always be carried along, if possible.
Photographer: rustamank
Sozopol on the Black Sea coast
Photographer: S-F
Festung Tsarevets in Veliko Tarnov
Photographer: Eduard Valentinov
Stone bridge near Ardino
Do you have questions about your booking or need help? Give us a call. We are happy to help.