Hippie Camper Neuseeland
Sleeping places
2 Adults, 2 Children
Description
Sleeps up to four people can be found in the Hippie Endeavour Camper. In addition to the two double beds, it also has a comfortable seating area and a small kitchenette.
Important Information: Please note that the bed above the driver's cabin may be loaded with a maximum of 200kg.
Child Seat Information: This vehicle allows the attachment of either two child seats or two booster seats (also combinable). If necessary, you can book these with the rental company in addition.
Note: Essentially, all illustrations show the actual vehicle, but isolated deviations are possible. The vehicle models, equipment, floorplans and dimensions may vary. Neither the local partner nor CU Travel GmbH & Co. KG accept liability for possible deviations.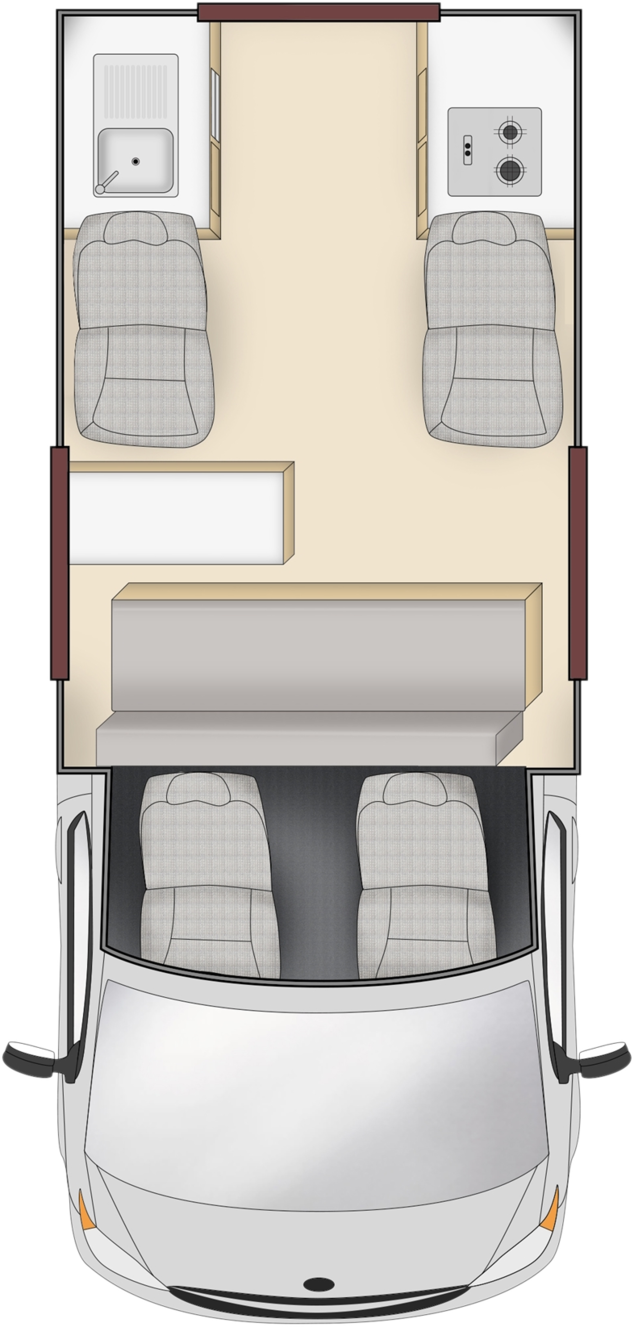 Living
Air-conditioning livingroom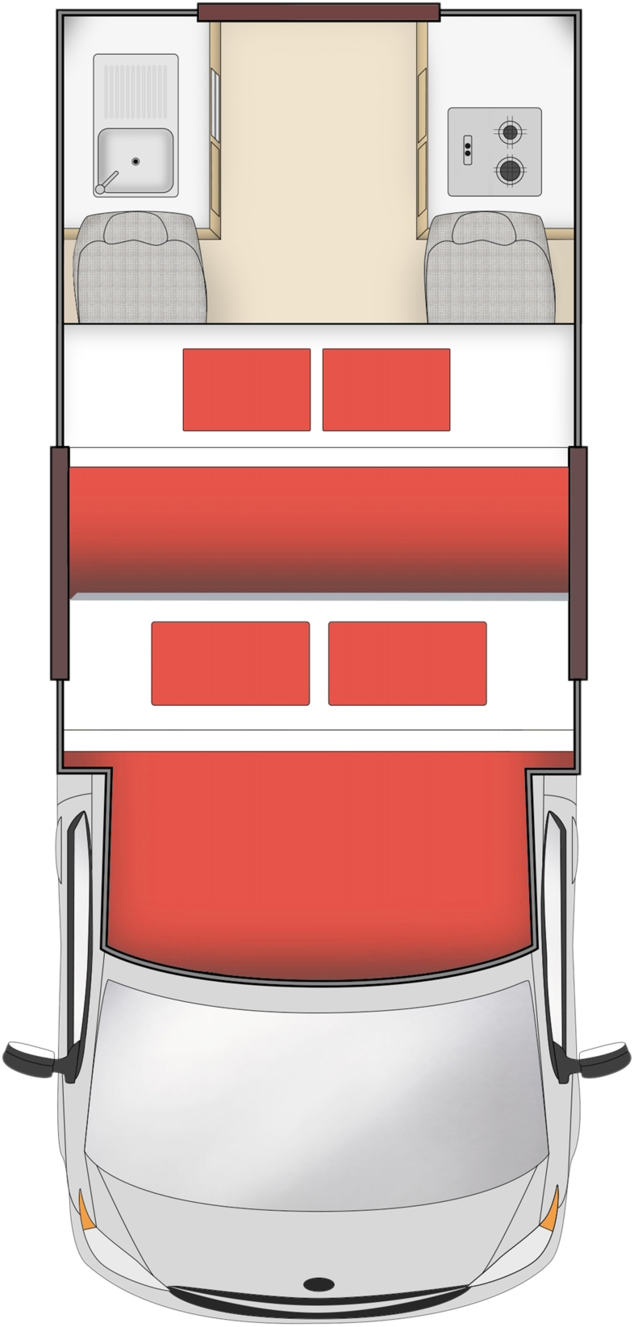 Hippie Camper Neuseeland
From Auckland to Christchurch or vice versa, one of the most popular camper routes can be travelled in a likeable orange and white hippie camper, and at a very reasonable price.
As the vehicles are not "self-contained", campsites should always be booked for overnight stays.
Hippie is a budget provider that wants to enable especially young people from all over the world to travel the beautiful country without having to give up comforts. The rental company provides the necessary equipment as well as maps and travel tips to travellers and prides itself on the vehicles, which, despite the low price, are equipped with a built-in refrigerator, a large double bed as well as air conditioning.
Because the brand has been operated by Apollo since 2006, there is a lot of experience and passion for camping behind Hippie Campers.
+ Read more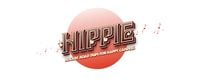 Entfernung zum Flughafen: 1,4 Kilometer Entfernung zur Innenstadt: 26 Kilometer
13 Manu Tapu Drive
NZ 2022 Mangere
| | |
| --- | --- |
| Mon. - Fri. | 08:00 - 16:00 Uhr |
| Saturday | 08:00 - 16:00 Uhr |
| Sunday | 08:00 - 16:00 Uhr |
| Holiday | An vielen Feiertagen geöffnet |
Entfernung zum Flughafen: 1,4 Kilometer Entfernung zur Innenstadt: 26 Kilometer
13 Manu Tapu Drive
NZ 2022 Mangere
| | |
| --- | --- |
| Mon. - Fri. | 08:00 - 16:00 Uhr |
| Saturday | 08:00 - 16:00 Uhr |
| Sunday | 08:00 - 16:00 Uhr |
| Holiday | An vielen Feiertagen geöffnet |
-/- kr per night
-/- nights
|
-/- kr total