Summary
Addons
Vehicle specs
Rental company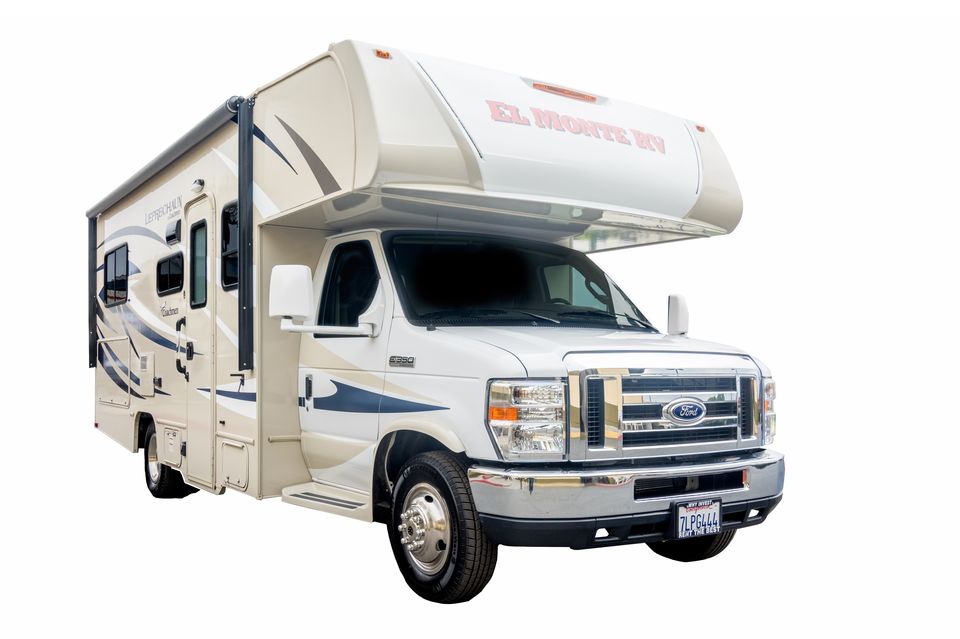 {{#specials.length}}
Special offers (already included in the price)
{{#specials}}
{{{.}}}
{{/specials}}
{{/specials.length}} {{#infos.length}}
{{#infos}}
{{{.}}}
{{/infos}}
{{/infos.length}}
Description
This comfortable motorhome will make you and your family feel right at home. With awning, refrigerator, gas stove and heating you are well equipped for your trip. The vehicle age is usually 1-2 years.
Child Seat Information: A child seat can be attached in this vehicle with an anchor point in the dinette. It is possible to attach another child seat with the lap belt, depending on the width.
Note: Essentially, all illustrations show the actual vehicle, but isolated deviations are possible. The vehicle models, equipment, floorplans and dimensions may vary. Neither the local partner nor CU Travel GmbH & Co. KG accept liability for possible deviations.

Living
Air-conditioning livingroom

{{#items}} {{#reviews.length}}

{{#ratings}}

{{/ratings}} {{#reviews.length}} {{#recommendation}}

Reviews of other customers

{{#reviews}}

{{user}} - from {{from}} to {{to}} - {{station}}

{{#summary}}

{{label}}

{{/summary}}

{{{review}}}

{{#origin}}

Message was translated automatically

{{{origin}}}

{{/origin}}

{{/reviews}}

{{/reviews.length}}

{{/reviews.length}} {{/items}}
El Monte
El Monte RV is one of the largest and most experienced RV rental companies in the USA. The company was founded in 1970 in El Monte, California, and has been part of the THL Group since the end of 2016.
To pick up the camper, 13 stations distributed throughout the USA are available. From San Francisco on the West Coast to Los Angeles and Denver to New York in the East, stations can be found. Particularly noteworthy is the possibility to pick up or drop off a camper at selected stations even on Sunday without additional fee. However, before planning, check the opening hours of the corresponding station separately. One-way rentals are also particularly easy to book with El Monte. El Monte offers a variety of motorhomes of different sizes and model years and is one of the providers with the largest model selection.From the compact C Small for 2 people to the luxurious A Class camper with over 34 feet in length and slide-out, there is a wide variety of vehicles available.
For travelers with children, we recommend our guide article "Camper and child seat - what to consider?". Often the vehicles only have lap belts, others have a tether anchor to secure the child seat. + Read more
| | |
| --- | --- |
| Mon. - Fri. | |
| Saturday | closed |
| Sunday | closed |
| Holiday | closed |
| | |
| --- | --- |
| Mon. - Fri. | |
| Saturday | closed |
| Sunday | closed |
| Holiday | closed |
{{pricePerNight}} $ per night
{{duration}} nights
|
{{price}} $ total
{{#avail}}
{{#FS}}
Available
{{/FS}} {{#RQ}}
On Request
{{/RQ}} {{#NA}}
Unavailable
{{/NA}}
{{/avail}}
{{dates.start}}
{{dates.end}}
{{participants.amount}} {{participants.label}}
Kilometer package
{{costs.miles}}
Insurances
{{costs.insurances}}
equivalent to {{totalEur}} €
{{#showTeaser}}

You might also like these vehicles:

{{#vehicles}}

{{#moodImage}} {{/moodImage}} {{#specs}}

{{#columns}}

{{#content}}

{{headline}}

{{#items}} {{#available}}

{{#icon}} {{/icon}}

{{label}}

{{#value}}
---
{{.}}

{{/value}}

{{/available}} {{^available}}

{{#icon}} {{/icon}}

{{label}}

{{/available}} {{/items}}

{{/content}}

{{/columns}}

{{/specs}} {{#images}} {{/images}}

{{headline}}

{{#avail}} {{#FS}}

Available

{{/FS}} {{#RQ}}

On Request

{{/RQ}} {{#NA}}

Unavailable

{{/NA}} {{/avail}}

{{title}}

{{#features}}

{{/features}}

{{#floorplan}}

{{/floorplan}} {{^floorplan}}

{{/floorplan}}

{{#occupancy}}

{{value}}

{{/occupancy}}

{{vehicleLength}}

{{#notice}}

{{label}}

{{/notice}}

{{/vehicles}}

{{/showTeaser}}