Summary
Addons
Vehicle specs
Rental company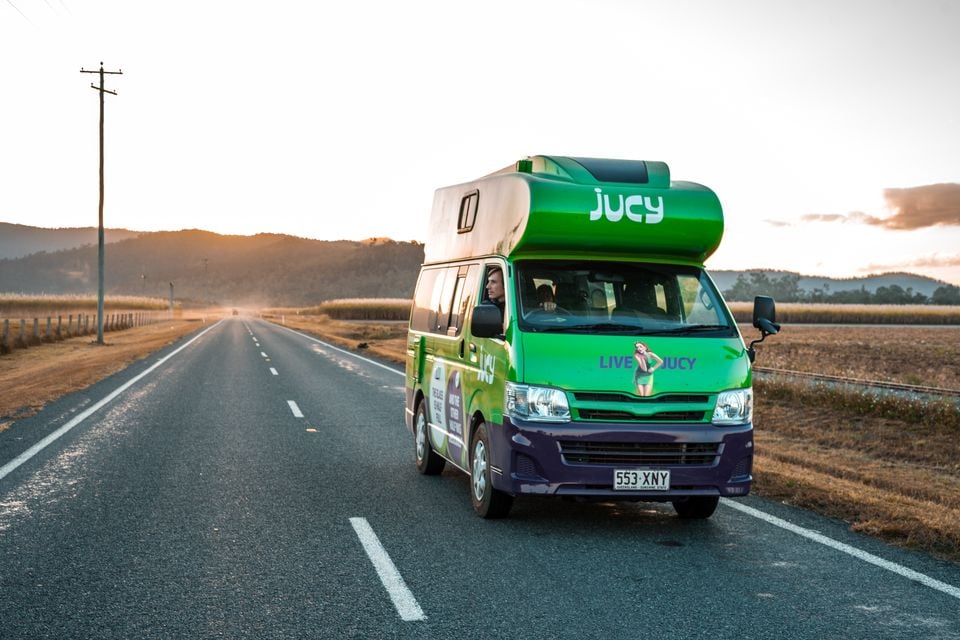 Description
This vehicle from JUCY has four sleeping places, a cozy sitting area, a small kitchenette and a toilet.
Ideally suited for small groups, families or couples.
Child seat information: Two child seats or booster seats can be attached in this vehicle.
Note: Essentially, all illustrations show the actual vehicle, but isolated deviations are possible. The vehicle models, equipment, floorplans and dimensions may vary. Neither the local partner nor CU Travel GmbH & Co. KG accept liability for possible deviations.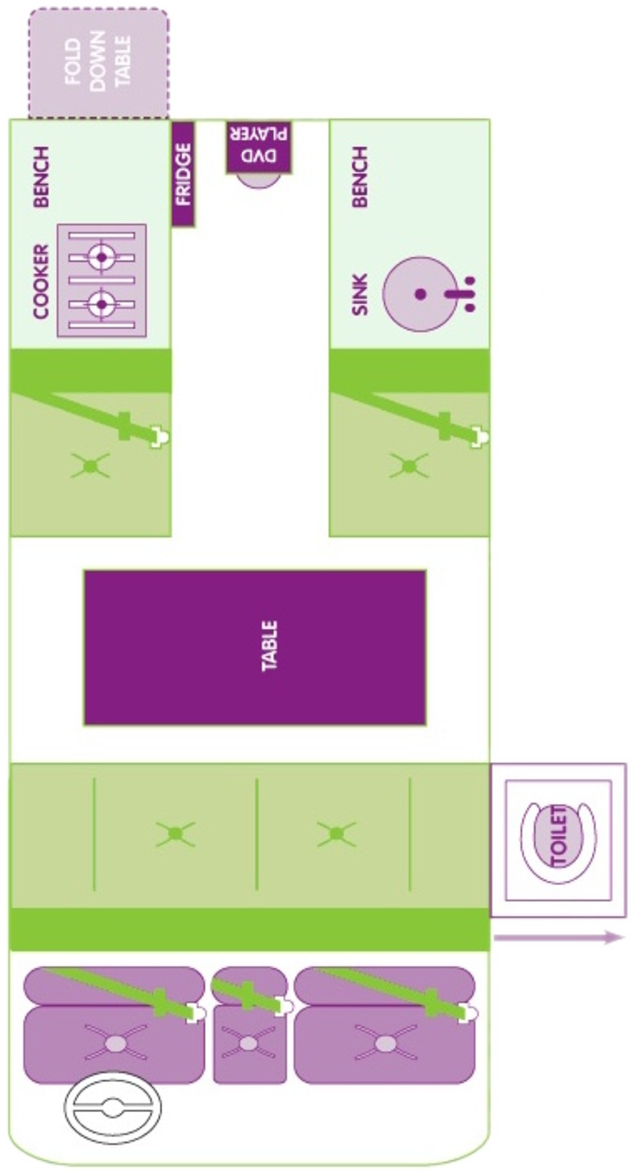 Living
Air-conditioning livingroom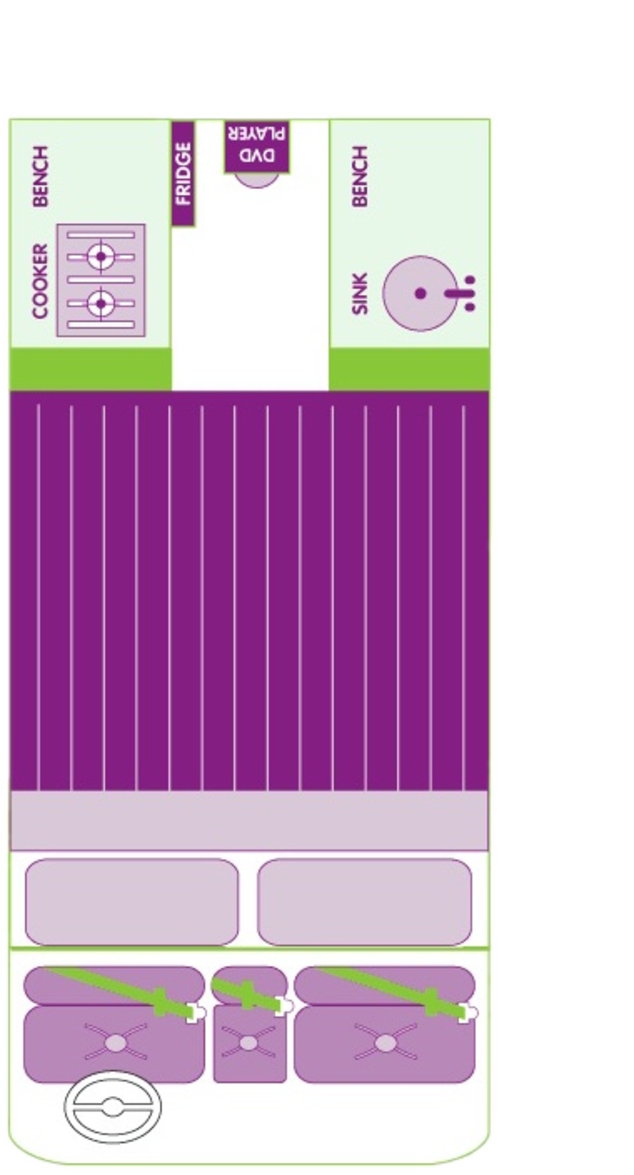 Jucy Rentals Australien
JUCY stands for adventure and eye-catching design and appeals especially to backpackers, world travelers and young people. With these bright green-purple vehicles you will have no problems finding your camper again. Besides the high quality vehicles, JUCY also offers excellent and friendly service.
JUCY was founded in 2001 by the Kiwi brothers Tim and Dan Alpe, who wanted to create a company for unique travel experiences.
JUCY started with its first rental station in Auckland, New Zealand with 35 rental vehicles. Now the company's fleet in Australia and New Zealand consists of 3800 automobiles, campers and motorhomes.
The fleet includes the small maneuverable Crib and Crib Plus models and the compact Condo. The Crib is perfect for two people and is equipped with a gas stove, small refrigerator and sink. The Crib Plus has similar features but sleeps up to four thanks to the roof tent. The JUCY Condo is also suitable for up to four people and also has a cassette toilet and a gray water tank.
+ Read more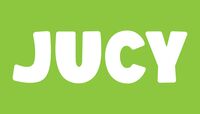 Distance to the airport: 4 kilometers Distance to the city centre: 8 kilometres
286 Coward Street
NSW 2020 Mascot
| | |
| --- | --- |
| Mon. - Fri. | 8 am - 5 pm |
| Saturday | 08:00 - 14:00 |
| Sunday | 09:00 - 14:00 |
| Holiday | Only closed on 25.12. |
Distance to the airport: 4 kilometers Distance to the city centre: 8 kilometres
286 Coward Street
NSW 2020 Mascot
| | |
| --- | --- |
| Mon. - Fri. | 8 am - 5 pm |
| Saturday | 08:00 - 14:00 |
| Sunday | 09:00 - 14:00 |
| Holiday | Only closed on 25.12. |
-/- CHF per night
-/- nights
|
-/- CHF total