Summary
Addons
Vehicle specs
Rental company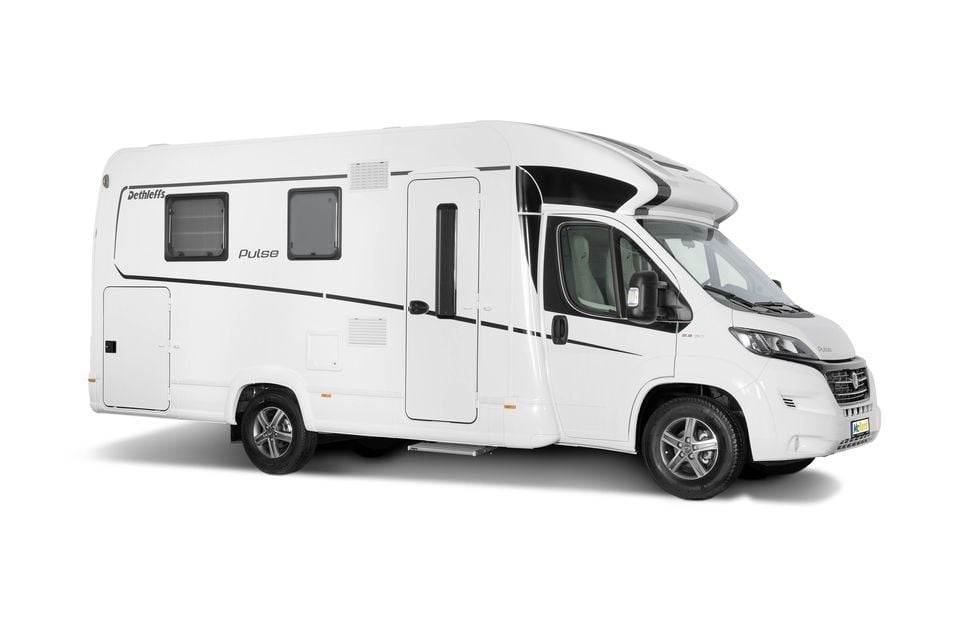 {{#specials.length}}
Special offers (already included in the price)
{{#specials}}
{{{.}}}
{{/specials}}
{{/specials.length}} {{#infos.length}}
{{#infos}}
{{{.}}}
{{/infos}}
{{/infos.length}}
Description
With the 'Comfort Plus' vehicles up to 4 people can travel optimally. Even with full occupancy, the motorhome offers a good room layout and thus plenty of space. Kitchen, shower and toilet (separate or combined) are of course on board. Due to different vehicle categories, the floor plan and bed dimensions vary from 0.80 - 1.94 cm (width) and 1.80 - 2.00 cm (length).

Child seat information: Two child seats with 3-point harnesses can be fastened in this vehicle.
Note: Essentially, all illustrations show the actual vehicle, but isolated deviations are possible. The vehicle models, equipment, floorplans and dimensions may vary. Neither the local partner nor CU Travel GmbH & Co. KG accept liability for possible deviations.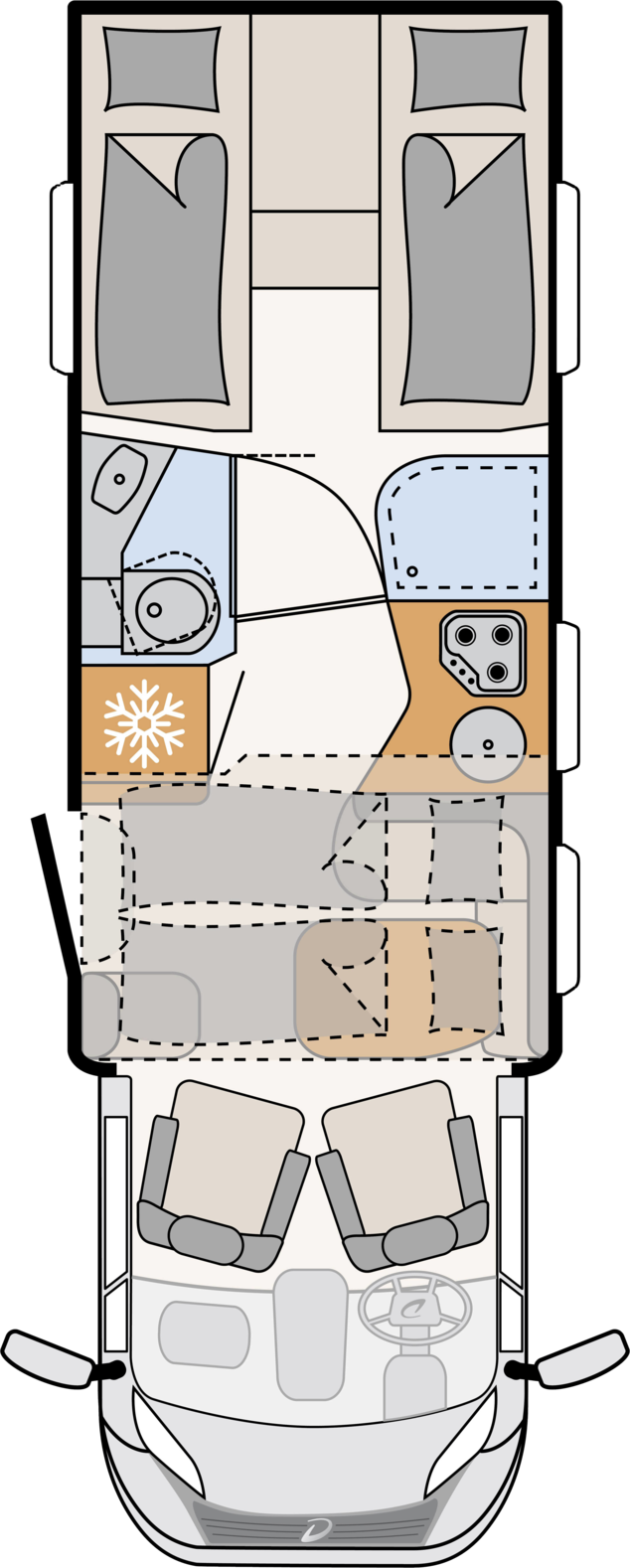 Living
Air-conditioning livingroom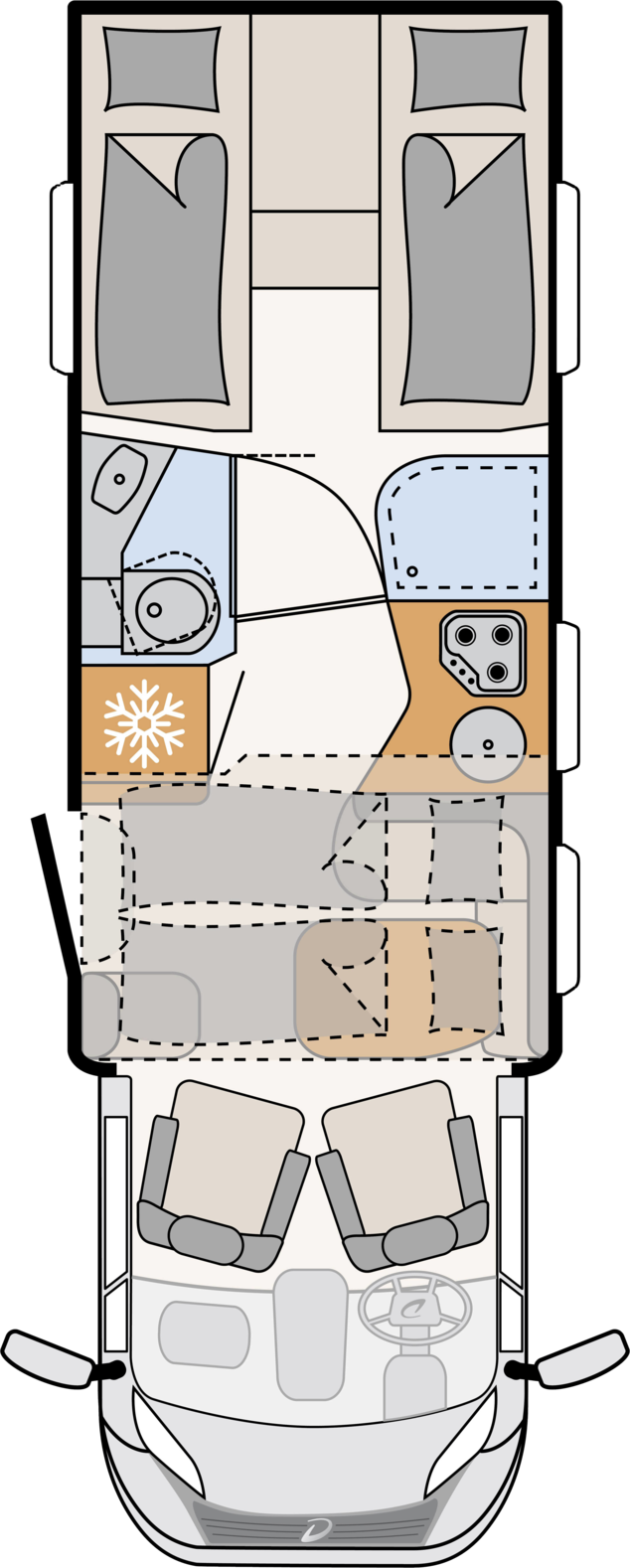 {{#items}} {{#reviews.length}}

{{#ratings}}

{{/ratings}} {{#reviews.length}} {{#recommendation}}

Reviews of other customers

{{#reviews}}

{{user}} - from {{from}} to {{to}} - {{station}}

{{#summary}}

{{label}}

{{/summary}}

{{{review}}}

{{#origin}}

Message was translated automatically

{{{origin}}}

{{/origin}}

{{/reviews}}

{{/reviews.length}}

{{/reviews.length}} {{/items}}
McRent Ireland
Under the philosophy "fair - safe - simple" McRent rents motorhomes in many European countries.

The fleet of McRent is represented by a variety of models. From van conversion, to smaller and medium-sized motorhomes, to large motorhomes - McRent offers the right vehicle for everyone. The rental company attaches great importance to quality, comfort and safety in all rental vehicles, which is why the motorhomes are never older than 2 years and come from the Erwin Hymer Group. Please note that one-way rentals are generally not possible.

Whether city trip, vacation in the countryside, beach vacation or active trip - with a motorhome from McRent you can individually design your vacation and enjoy carefree. + Read more
Distance to Dublin Airport: approx. 2 kilometres
Collinstown Business Park, Airport Road Cloghran
K67 C7D0 Dublin
| | |
| --- | --- |
| Mon. - Fri. | 9 am - 5 pm |
| Saturday | 9 am - 5 pm |
| Sunday | closed |
| Holiday | closed |
Distance to Dublin Airport: approx. 2 kilometres
Collinstown Business Park, Airport Road Cloghran
K67 C7D0 Dublin
| | |
| --- | --- |
| Mon. - Fri. | 9 am - 5 pm |
| Saturday | 9 am - 5 pm |
| Sunday | closed |
| Holiday | closed |
{{pricePerNight}} € per night
{{duration}} nights
|
{{price}} € total
{{#avail}}
{{#FS}}
Available
{{/FS}} {{#RQ}}
On Request
{{/RQ}} {{#NA}}
Unavailable
{{/NA}}
{{/avail}}
{{dates.start}}
{{dates.end}}
{{participants.amount}} {{participants.label}}
Kilometer package
{{costs.miles}}
Insurances
{{costs.insurances}}
{{#showTeaser}}

You might also like these vehicles:

{{#vehicles}}

{{#moodImage}} {{/moodImage}} {{#specs}}

{{#columns}}

{{#content}}

{{headline}}

{{#items}} {{#available}}

{{#icon}} {{/icon}}

{{label}}

{{#value}}
---
{{.}}

{{/value}}

{{/available}} {{^available}}

{{#icon}} {{/icon}}

{{label}}

{{/available}} {{/items}}

{{/content}}

{{/columns}}

{{/specs}} {{#images}} {{/images}}

{{headline}}

{{#avail}} {{#FS}}

Available

{{/FS}} {{#RQ}}

On Request

{{/RQ}} {{#NA}}

Unavailable

{{/NA}} {{/avail}}

{{title}}

{{#features}}

{{/features}}

{{#floorplan}}

{{/floorplan}} {{^floorplan}}

{{/floorplan}}

{{#occupancy}}

{{value}}

{{/occupancy}}

{{vehicleLength}}

{{/vehicles}}

{{/showTeaser}}