Summary
Addons
Vehicle specs
Rental company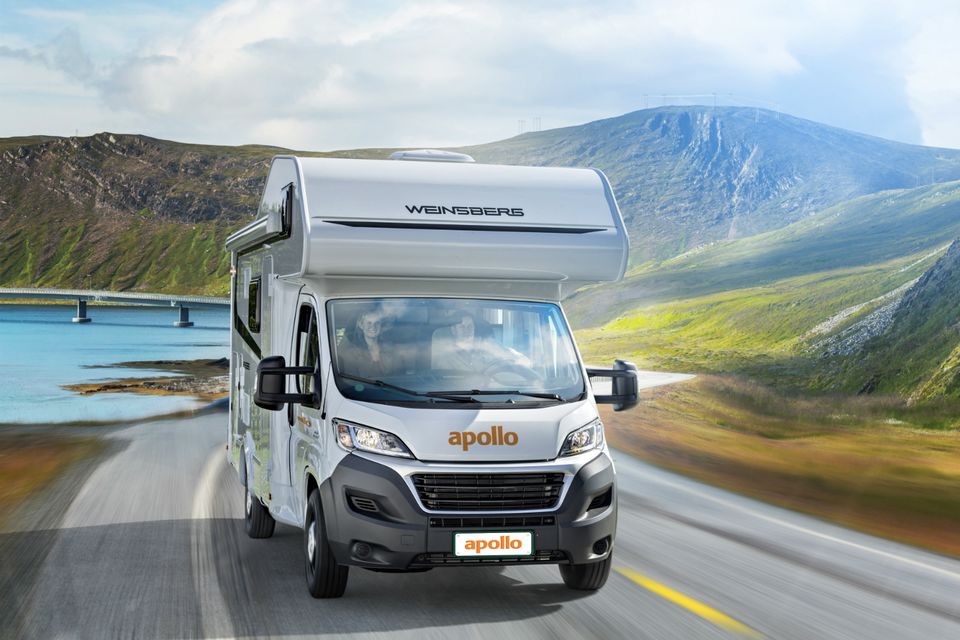 {{#specials.length}}
Special offers (already included in the price)
{{#specials}}
{{{.}}}
{{/specials}}
{{/specials.length}} {{#infos.length}}
{{#infos}}
{{{.}}}
{{/infos}}
{{/infos.length}}
Description
Apollo's "Voyager" is the largest model, which offers sleeping accommodations for up to 6 people. It has a bathroom, a small kitchen and comfortable seating areas and ample storage space.
Information for child seats: Two child seats or booster seats can be installed in this vehicle.
Note: Essentially, all illustrations show the actual vehicle, but isolated deviations are possible. The vehicle models, equipment, floorplans and dimensions may vary. Neither the local partner nor CU Travel GmbH & Co. KG accept liability for possible deviations.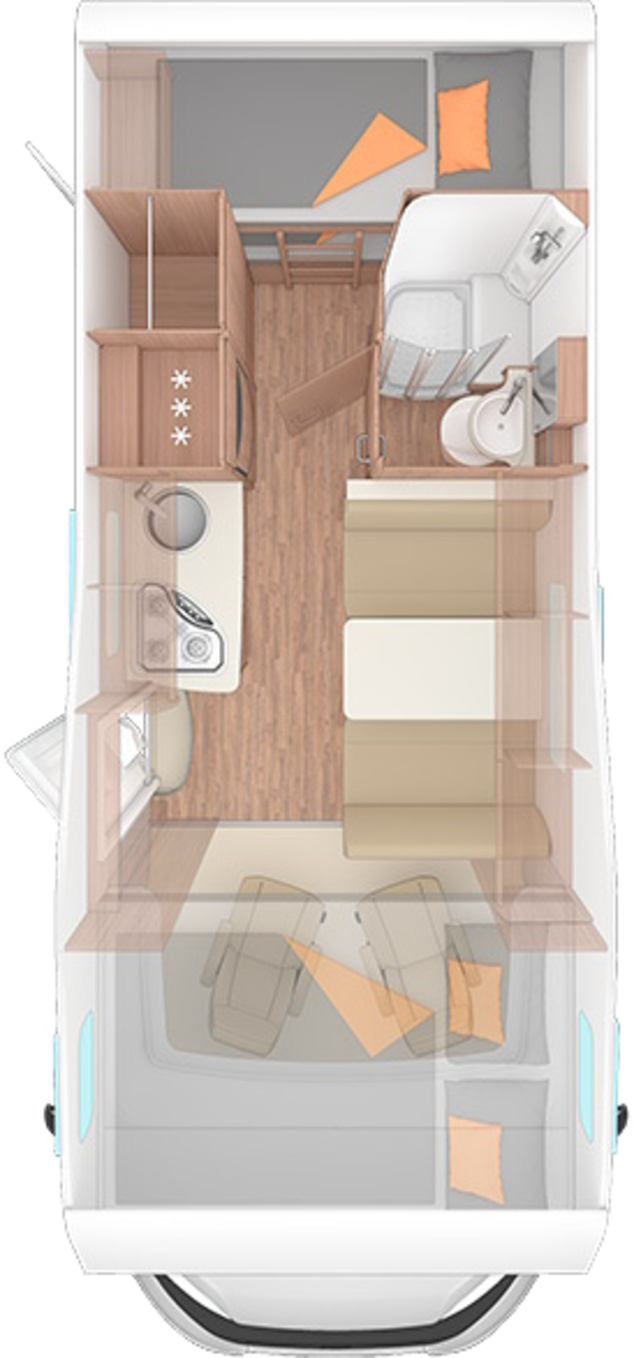 Living
Air-conditioning livingroom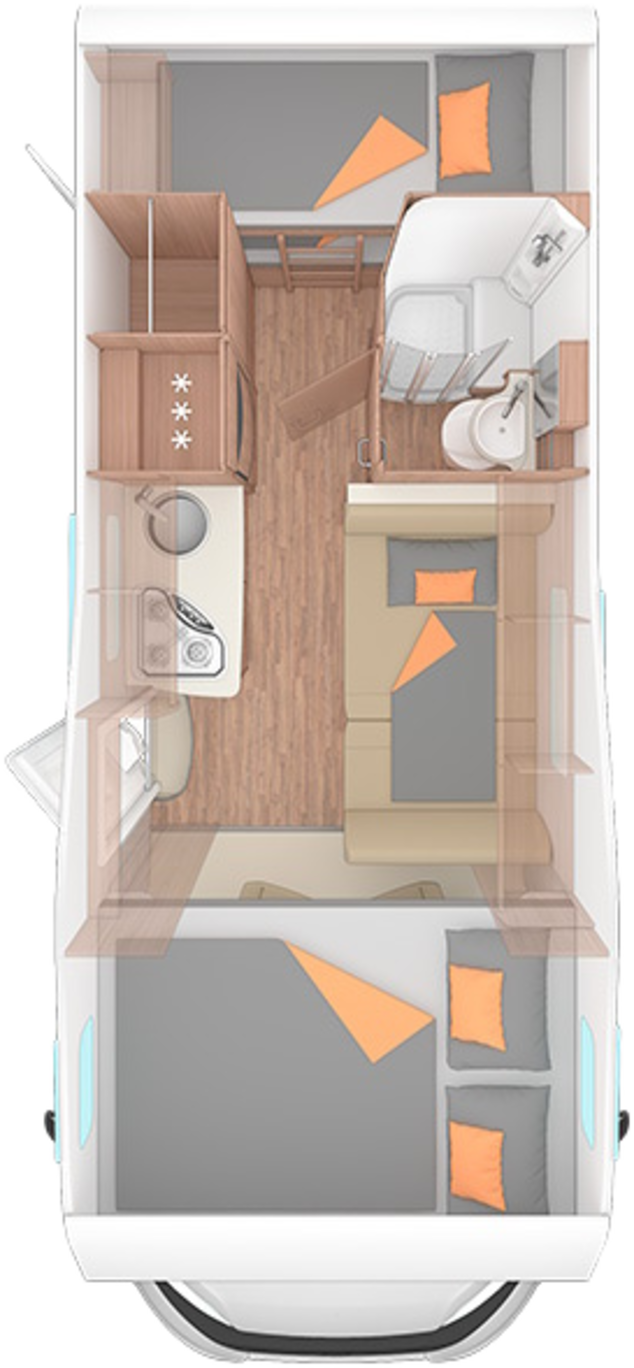 {{#items}} {{#reviews.length}}

{{#ratings}}

{{/ratings}} {{#reviews.length}} {{#recommendation}}

Reviews of other customers

{{#reviews}}

{{user}} - from {{from}} to {{to}} - {{station}}

{{#summary}}

{{label}}

{{/summary}}

{{{review}}}

{{#origin}}

Message was translated automatically

{{{origin}}}

{{/origin}}

{{/reviews}}

{{/reviews.length}}

{{/reviews.length}} {{/items}}
Apollo Europe
Together with the three brands Star RV, Cheapa Campa and Hippie, Apollo is part of Apollo Tourism & Leisure Ltd, which was founded in 1985.Apollo is the original brand and offers very good quality, which is only surpassed by Star RV in its own house. Known as a rental company in Australia, New Zealand, Canada and the USA, Apollo is now finally taking off in Europe: the first stop is in beautiful Hamburg.


You can choose between the Duo, Duo Plus, Explorer, Family Traveller Plus and the Family Voyager. The Duo and Duo Plus are ideal for couples. The other three models, on the other hand, are made for families, with the Family Voyager offering the most space of all the vehicles (for up to 6 people).

These 5 Apollo models are available in these versions exclusively in Europe. A great feature of the new fleet: each vehicle has a shower as well as a toilet.

So that you can also be carefree on the road, the rental company also offers 24-hour roadside assistance in Germany.

+ Read more

At the rental station there are no parking facilities for your private car during the trip. In approx. 5 KM distance from the rental station is the provider SCD Parking, which also rents long-term parking spaces. You can find more information at www.scd-parking.de/
Segeberger Chaussee 229
22851 Norderstedt
| | |
| --- | --- |
| Mon. - Fri. | 9 am to 5 pm |
| Saturday | 9 am to 5 pm |
| Sunday | closed |
| Holiday | closed |
Drop off location
Hamburg

At the rental station there are no parking facilities for your private car during the trip. In approx. 5 KM distance from the rental station is the provider SCD Parking, which also rents long-term parking spaces. You can find more information at www.scd-parking.de/
Segeberger Chaussee 229
22851 Norderstedt
| | |
| --- | --- |
| Mon. - Fri. | 9 am to 5 pm |
| Saturday | 9 am to 5 pm |
| Sunday | closed |
| Holiday | closed |
{{pricePerNight}} € per night
{{duration}} nights
|
{{price}} € total
{{#avail}}
{{#FS}}
Available
{{/FS}} {{#RQ}}
On Request
{{/RQ}} {{#NA}}
Unavailable
{{/NA}}
{{/avail}}
{{dates.start}}
{{dates.end}}
{{participants.amount}} {{participants.label}}
Kilometer package
{{costs.miles}}
Insurances
{{costs.insurances}}
{{#showTeaser}}

You might also like these vehicles:

{{#vehicles}}

{{#moodImage}} {{/moodImage}} {{#specs}}

{{#columns}}

{{#content}}

{{headline}}

{{#items}} {{#available}}

{{#icon}} {{/icon}}

{{label}}

{{#value}}
---
{{.}}

{{/value}}

{{/available}} {{^available}}

{{#icon}} {{/icon}}

{{label}}

{{/available}} {{/items}}

{{/content}}

{{/columns}}

{{/specs}} {{#images}} {{/images}}

{{headline}}

{{#avail}} {{#FS}}

Available

{{/FS}} {{#RQ}}

On Request

{{/RQ}} {{#NA}}

Unavailable

{{/NA}} {{/avail}}

{{title}}

{{#features}}

{{/features}}

{{#floorplan}}

{{/floorplan}} {{^floorplan}}

{{/floorplan}}

{{#occupancy}}

{{value}}

{{/occupancy}}

{{vehicleLength}}

{{/vehicles}}

{{/showTeaser}}