Summary
Addons
Vehicle specs
Rental company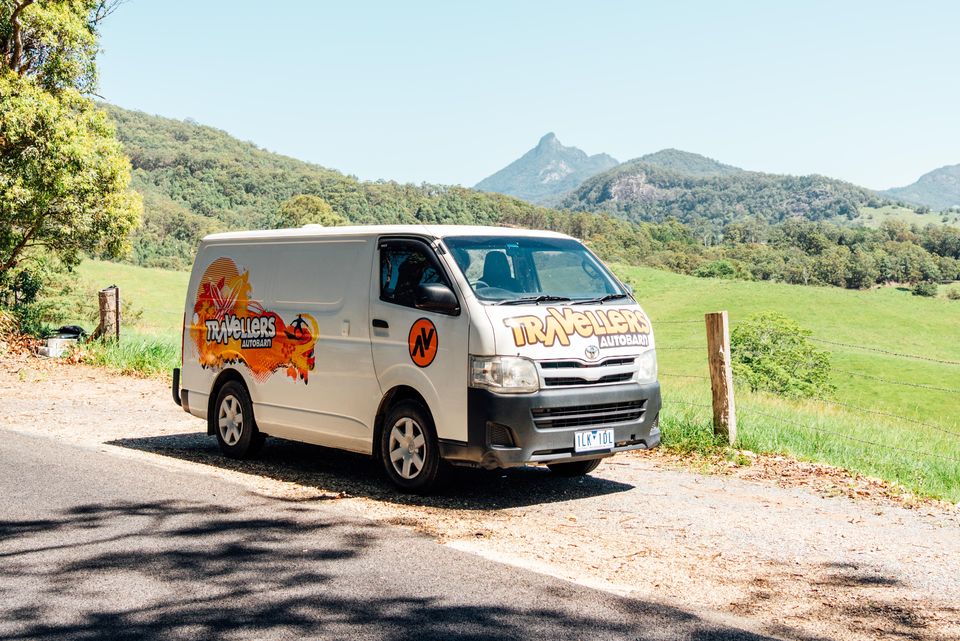 Travellers Autobarn Australien
{{#specials.length}}
Special offers (already included in the price)
{{#specials}}
{{{.}}}
{{/specials}}
{{/specials.length}} {{#infos.length}}
{{#infos}}
{{{.}}}
{{/infos}}
{{/infos.length}}
Description
The Chubby has a double bed and sufficient cooking equipment. For food storage the vehicle is equipped with a 25 liter cooler.
Information for child seats: In this vehicle it is only possible to attach booster seats. In principle, this rental company, unfortunately, children under 6 months are not allowed to ride.
Note: Essentially, all illustrations show the actual vehicle, but isolated deviations are possible. The vehicle models, equipment, floorplans and dimensions may vary. Neither the local partner nor CU Travel GmbH & Co. KG accept liability for possible deviations.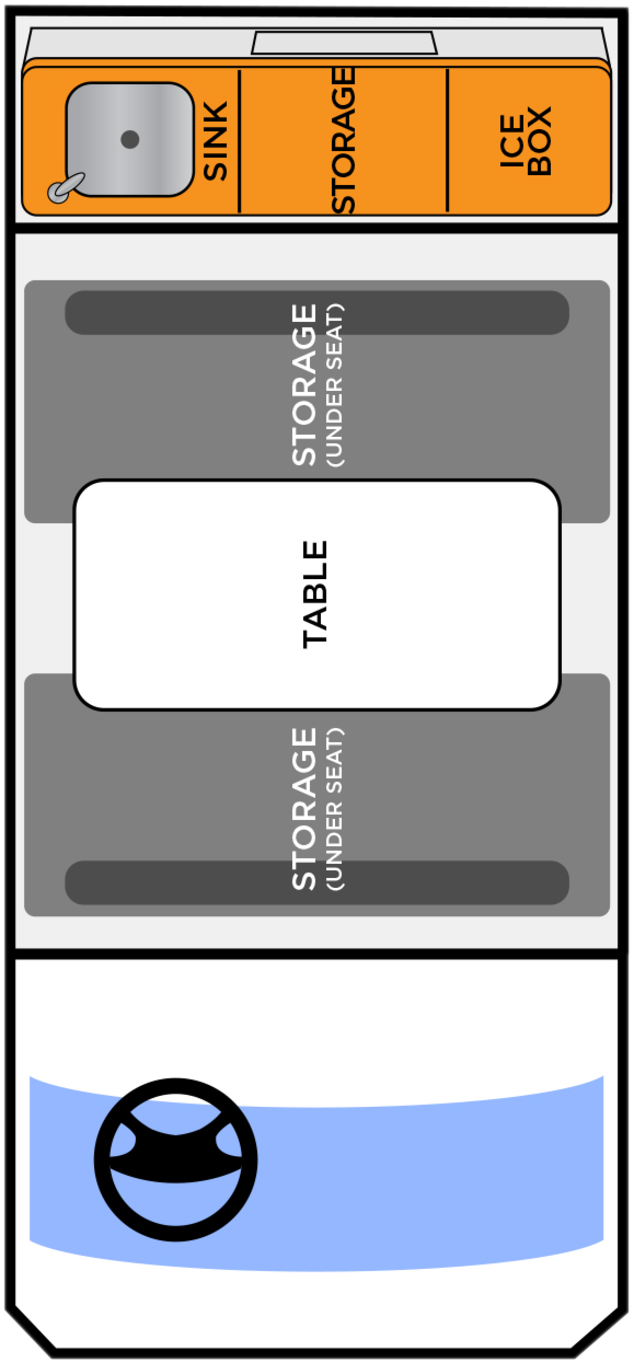 Living
Air-conditioning livingroom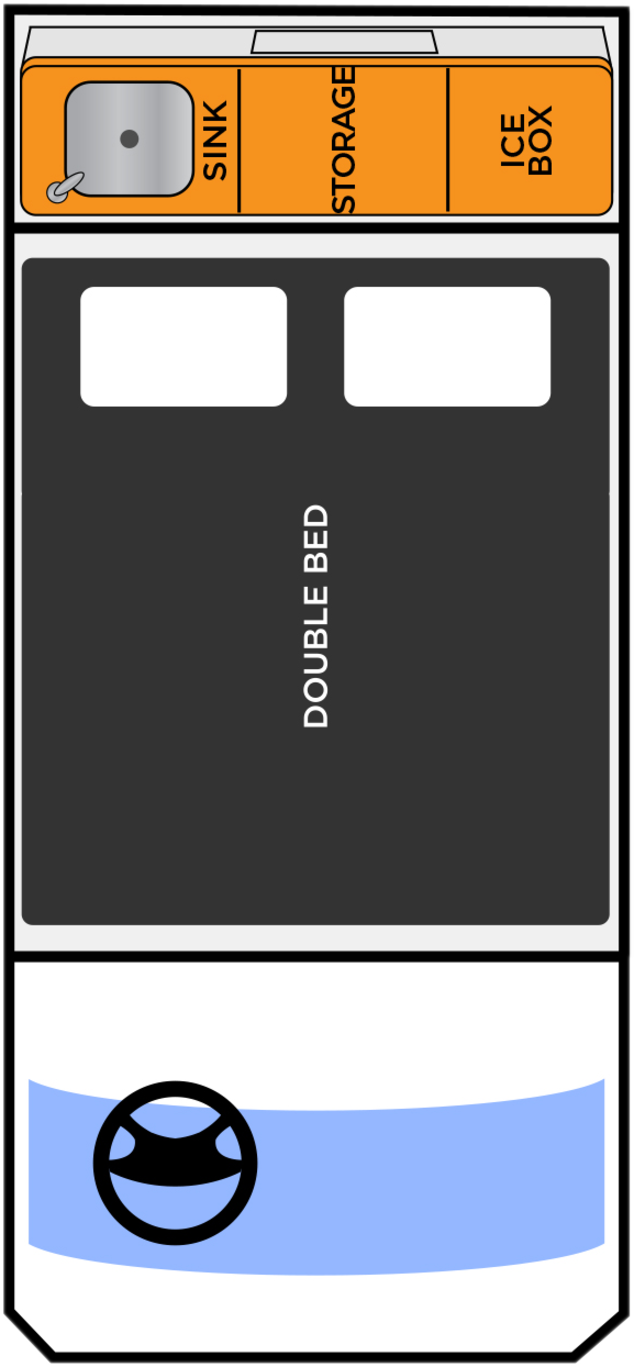 {{#items}} {{#reviews.length}}

{{#ratings}}

{{/ratings}} {{#reviews.length}} {{#recommendation}}

Reviews of other customers

{{#reviews}}

{{user}} - from {{from}} to {{to}} - {{station}}

{{#summary}}

{{label}}

{{/summary}}

{{{review}}}

{{#origin}}

Message was translated automatically

{{{origin}}}

{{/origin}}

{{/reviews}}

{{/reviews.length}}

{{/reviews.length}} {{/items}}
Travellers Autobarn Australien
"Cheap, safe and on your own" is the philosophy of Travellers Autobarn. Founded in Sydney in 1993, the Australian camper rental company has now also established itself in New Zealand in 2016.


Camper rental is possible at Travellers Autobarn from the age of 18 and is therefore very popular not only with couples or small families, but also with young adventurers. For travelers with small children (6 months-4 years), Travellers Autobarn provides the "HI-5" model.

Besides 24/7 roadside assistance, an excellent app ("Travellers Autobarn") is offered, where you can find all the information regarding this rental company, vehicles, campgrounds, gas stations, etc.

Three different vehicle models are offered: the Chubby Camper with a double bed, the Kuga Camper which has a double bed as well as an additional single bed and last but not least there is the HI5 Campervan. This model offers space for 4 people due to the two double beds.

+ Read more
1 C McPherson St
NSW 2019 Banksmeadow
| | |
| --- | --- |
| Mon. - Fri. | 09:00 to 16:00 |
| Saturday | 08:00 to 12:00 |
| Sunday | closed |
| Holiday | closed |
1 C McPherson St
NSW 2019 Banksmeadow
| | |
| --- | --- |
| Mon. - Fri. | 09:00 to 16:00 |
| Saturday | 08:00 to 12:00 |
| Sunday | closed |
| Holiday | closed |
{{pricePerNight}} € per night
{{duration}} nights
|
{{price}} € total
{{#avail}}
{{#FS}}
Available
{{/FS}} {{#RQ}}
On Request
{{/RQ}} {{#NA}}
Unavailable
{{/NA}}
{{/avail}}
{{dates.start}}
{{dates.end}}
{{participants.amount}} {{participants.label}}
Kilometer package
{{costs.miles}}
Insurances
{{costs.insurances}}
{{#showTeaser}}

You might also like these vehicles:

{{#vehicles}}

{{#moodImage}} {{/moodImage}} {{#specs}}

{{#columns}}

{{#content}}

{{headline}}

{{#items}} {{#available}}

{{#icon}} {{/icon}}

{{label}}

{{#value}}
---
{{.}}

{{/value}}

{{/available}} {{^available}}

{{#icon}} {{/icon}}

{{label}}

{{/available}} {{/items}}

{{/content}}

{{/columns}}

{{/specs}} {{#images}} {{/images}}

{{headline}}

{{#avail}} {{#FS}}

Available

{{/FS}} {{#RQ}}

On Request

{{/RQ}} {{#NA}}

Unavailable

{{/NA}} {{/avail}}

{{title}}

{{#features}}

{{/features}}

{{#occupancy}}

{{value}}

{{/occupancy}}

{{vehicleLength}}

{{/vehicles}}

{{/showTeaser}}