Summary
Addons
Vehicle specs
Rental company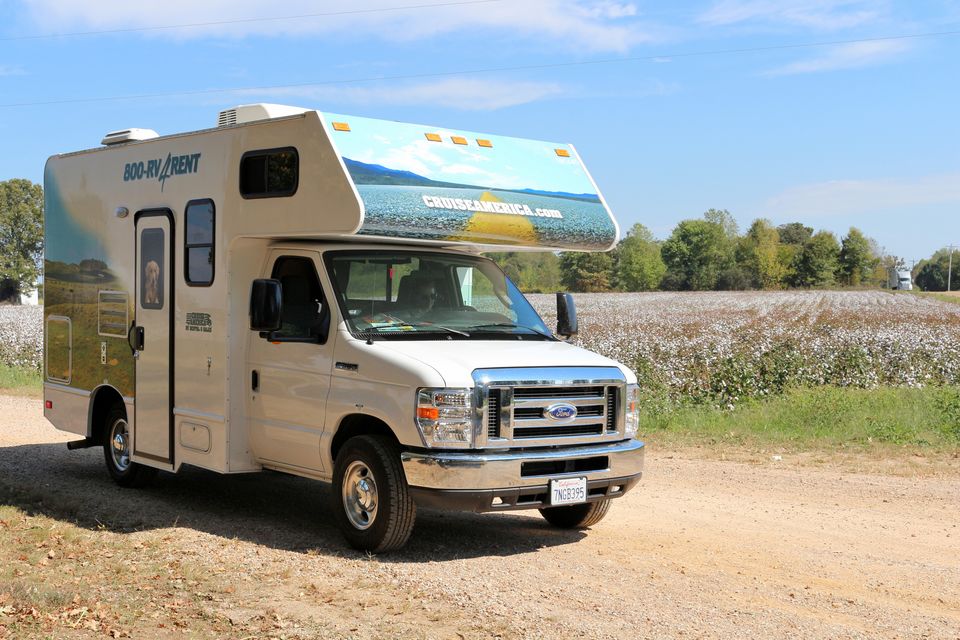 Cruise America
Sleeping places
3 Adults, 1 Child
{{#specials.length}}
Special offers (already included in the price)
{{#specials}}
{{{.}}}
{{/specials}}
{{/specials.length}} {{#infos.length}}
{{#infos}}
{{{.}}}
{{/infos}}
{{/infos.length}}
Description
Compact and fuel-efficient, the C19 is the ideal vehicle for two people. Thanks to its size, it is easy to maneuver and fits even in a normal parking bay, at the same time no equipment is sacrificed.
Child Seat Information: A child seat can be secured in this vehicle with an anchor point in the dinette.
Note: Essentially, all illustrations show the actual vehicle, but isolated deviations are possible. The vehicle models, equipment, floorplans and dimensions may vary. Neither the local partner nor CU Travel GmbH & Co. KG accept liability for possible deviations.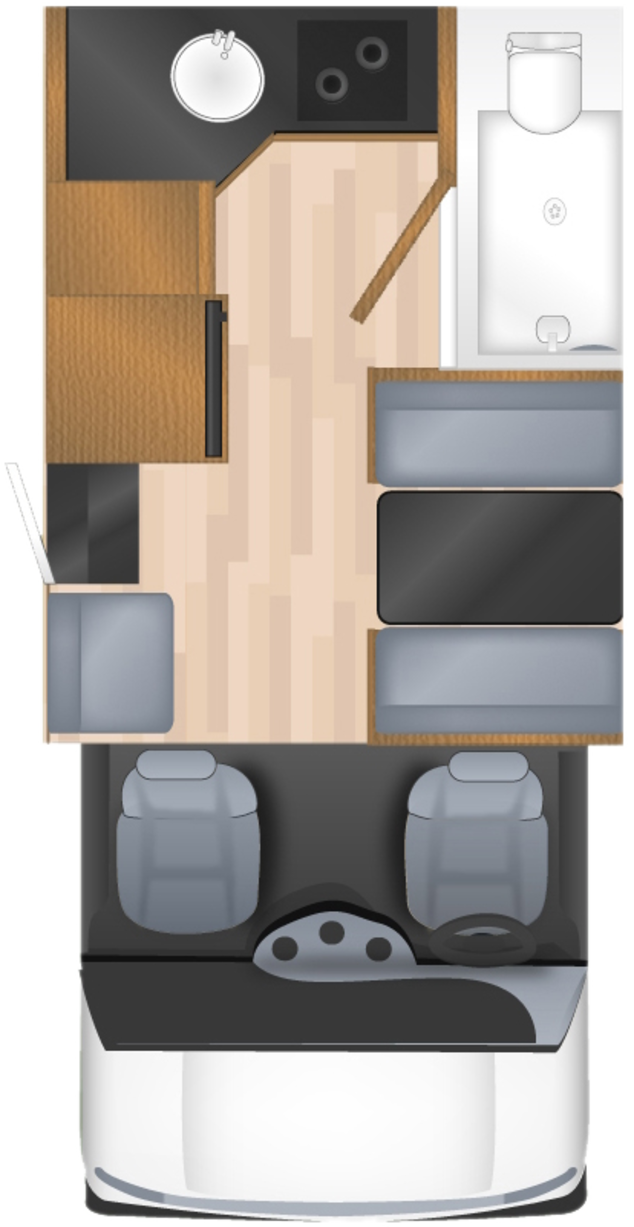 Living
Air-conditioning livingroom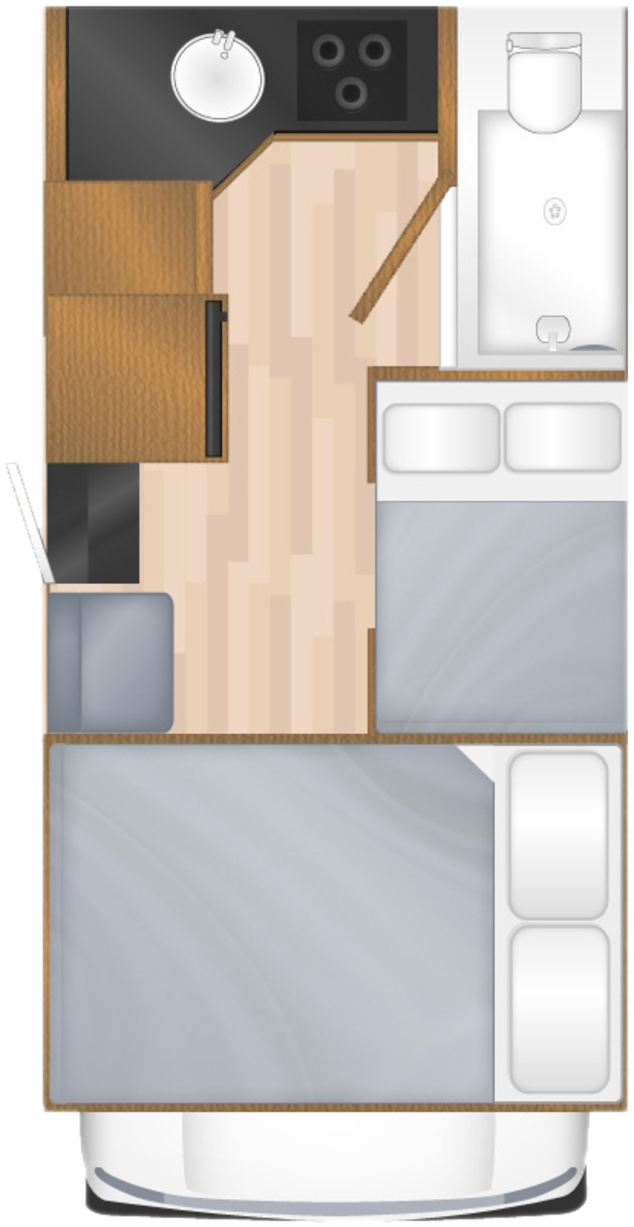 {{#items}} {{#reviews.length}}

{{#ratings}}

{{/ratings}} {{#reviews.length}} {{#recommendation}}

Reviews of other customers

{{#reviews}}

{{user}} - from {{from}} to {{to}} - {{station}}

{{#summary}}

{{label}}

{{/summary}}

{{{review}}}

{{#origin}}

Message was translated automatically

{{{origin}}}

{{/origin}}

{{/reviews}}

{{/reviews.length}}

{{/reviews.length}} {{/items}}
Cruise America
Cruise America campers can be picked up at many international stations. These are primarily located in the north and south of the East Coast and in the Midwest. Due to the good coverage, a station should be available in most states.
Thanks to the many locations, Cruise America is very well suited for trips where the starting and ending points are different. However, there is an additional fee for one-way rentals here. Particularly on the West Coast, there are fantastic one-way routes, such as from Denver to San Francisco or from San Francisco to San Diego.
The campers in the Cruise America fleet are models of the most popular and most rented sizes ranging from 19 feet in length to 30 feet in length. The model years vary somewhat as the rental company has a very large fleet and is constantly updating it. Cruise America has a particularly good price-performance ratio, which is further enhanced by numerous specials such as early booking discounts. If in doubt, when choosing a vehicle, it is better to go for a larger model. Especially for longer trips with a larger family or a couple of friends, the extra space and comfort is worth it.
You can read information on the subject of "Child seats in motorhomes in the USA" in our magazine. In the motorhomes there is at least one place in the dinette with a tether anchor, with which the child seat is then secured in addition to the lap belt. + Read more
Pick up location
San Francisco
Distance to airport: 32 miles Distance to downtown San Francisco: 39 miles
5623 John Muir Dr
94560 Newark
| | |
| --- | --- |
| Mon. - Fri. | 8 am - 5 pm |
| Saturday | 8 am - 5 pm |
| Sunday | 10:00 - 15:00 |
| Holiday | closed |
Drop off location
San Francisco
Distance to airport: 32 miles Distance to downtown San Francisco: 39 miles
5623 John Muir Dr
94560 Newark
| | |
| --- | --- |
| Mon. - Fri. | 8 am - 5 pm |
| Saturday | 8 am - 5 pm |
| Sunday | 10:00 - 15:00 |
| Holiday | closed |
{{pricePerNight}} € per night
{{duration}} nights
|
{{price}} € total
{{#avail}}
{{#FS}}
Available
{{/FS}} {{#RQ}}
On Request
{{/RQ}} {{#NA}}
Unavailable
{{/NA}}
{{/avail}}
{{dates.start}}
{{dates.end}}
{{participants.amount}} {{participants.label}}
Kilometer package
{{costs.miles}}
Insurances
{{costs.insurances}}
{{#showTeaser}}

You might also like these vehicles:

{{#vehicles}}

{{#moodImage}} {{/moodImage}} {{#specs}}

{{#columns}}

{{#content}}

{{headline}}

{{#items}} {{#available}}

{{#icon}} {{/icon}}

{{label}}

{{#value}}
---
{{.}}

{{/value}}

{{/available}} {{^available}}

{{#icon}} {{/icon}}

{{label}}

{{/available}} {{/items}}

{{/content}}

{{/columns}}

{{/specs}} {{#images}} {{/images}}

{{headline}}

{{#avail}} {{#FS}}

Available

{{/FS}} {{#RQ}}

On Request

{{/RQ}} {{#NA}}

Unavailable

{{/NA}} {{/avail}}

{{title}}

{{#features}}

{{/features}}

{{#floorplan}}

{{/floorplan}} {{^floorplan}}

{{/floorplan}}

{{#occupancy}}

{{value}}

{{/occupancy}}

{{vehicleLength}}

{{/vehicles}}

{{/showTeaser}}