Summary
Addons
Vehicle specs
Rental company
Apollo New Zealand
Sleeping places
2 Adults, 2 Children
Description
The Endeavour Camper is ideal for small groups and families. It has a small kitchenette, a seating area and two double beds.
Petrol and diesel powered vehicles are offered. It is not possible to guarantee one of these engine types and the choice is made upon vehicle pickup.
Information for child seats: In this vehicle it is possible to attach either two child seats, two booster seats or one of each type. You can find more information in our magazine.
Note: Essentially, all illustrations show the actual vehicle, but isolated deviations are possible. The vehicle models, equipment, floorplans and dimensions may vary. Neither the local partner nor CU Travel GmbH & Co. KG accept liability for possible deviations.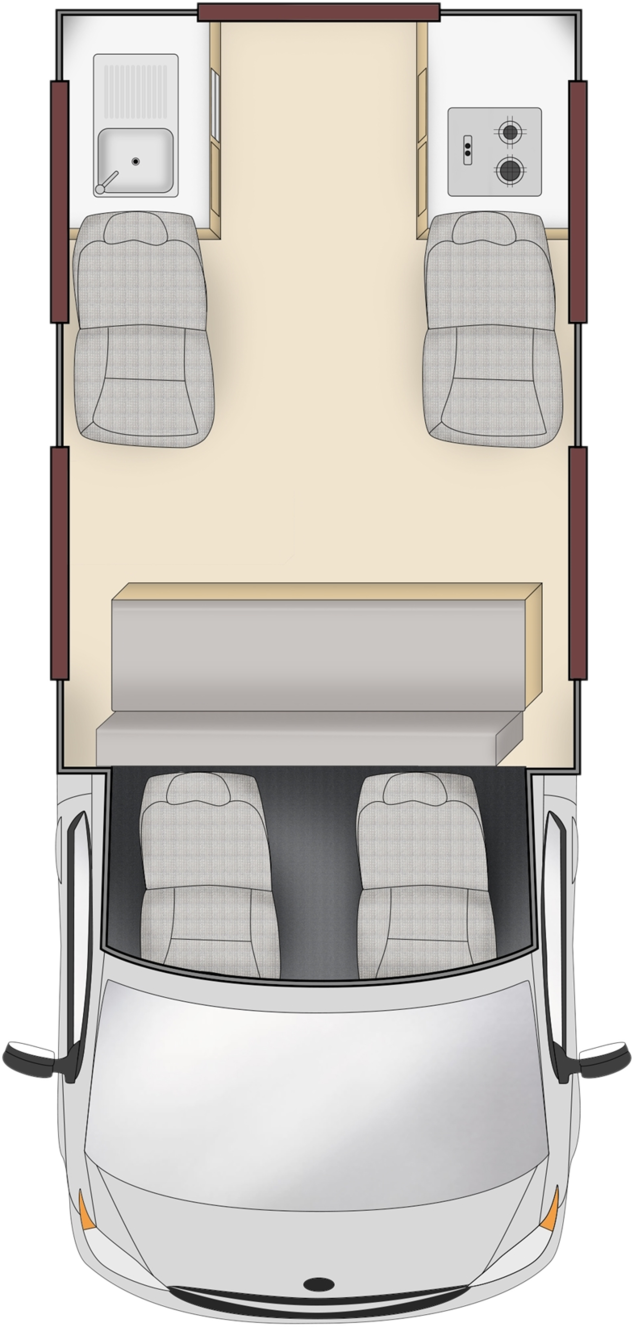 Living
Air-conditioning livingroom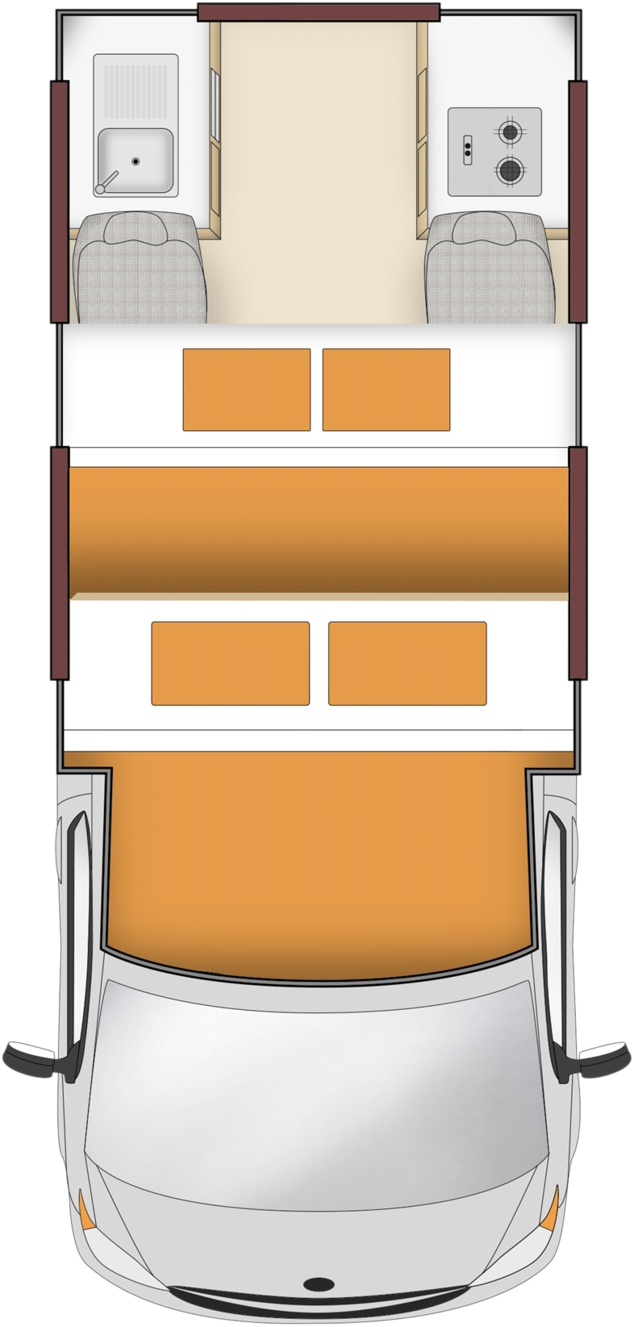 Apollo New Zealand
Apollo Motorhome Holidays has also been represented in New Zealand since 2003 with two stations in Auckland and Christchurch. Apollo's motorhomes and campervans are no more than 3 years old and meet the highest quality standards. Thanks to the variety of vehicles, there is something for everyone, from couples to groups and families. In addition to the main Apollo brand, the group also includes the attractively priced Cheapa Campa and Hippie Camper brands. 

To explore New Zealand by camper, the Hitop and Euro Tourer models are particularly suitable for couples. The Endeavour camper is suitable for up to four people. The Euro Camper and Euro Star campervans sleep up to four people, the Euro Deluxe even sleeps six. 

.

Please note that children under 8 years of age are not allowed in the Hitop and Euro Tourer.

+ Read more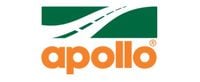 Distance from the airport: 1.4 kilometers Distance from the city center: 26 kilometers
13 Manu Tapu Drive
NZ 2022 Mangere
| | |
| --- | --- |
| Mon. - Fri. | 8 am - 4 pm |
| Saturday | 8 am - 4 pm |
| Sunday | 8 am - 4 pm |
| Holiday | Open on many holidays |
Distance from the airport: 1.4 kilometers Distance from the city center: 26 kilometers
13 Manu Tapu Drive
NZ 2022 Mangere
| | |
| --- | --- |
| Mon. - Fri. | 8 am - 4 pm |
| Saturday | 8 am - 4 pm |
| Sunday | 8 am - 4 pm |
| Holiday | Open on many holidays |
-/- kr per night
-/- nights
|
-/- kr total