Summary
Addons
Vehicle specs
Rental company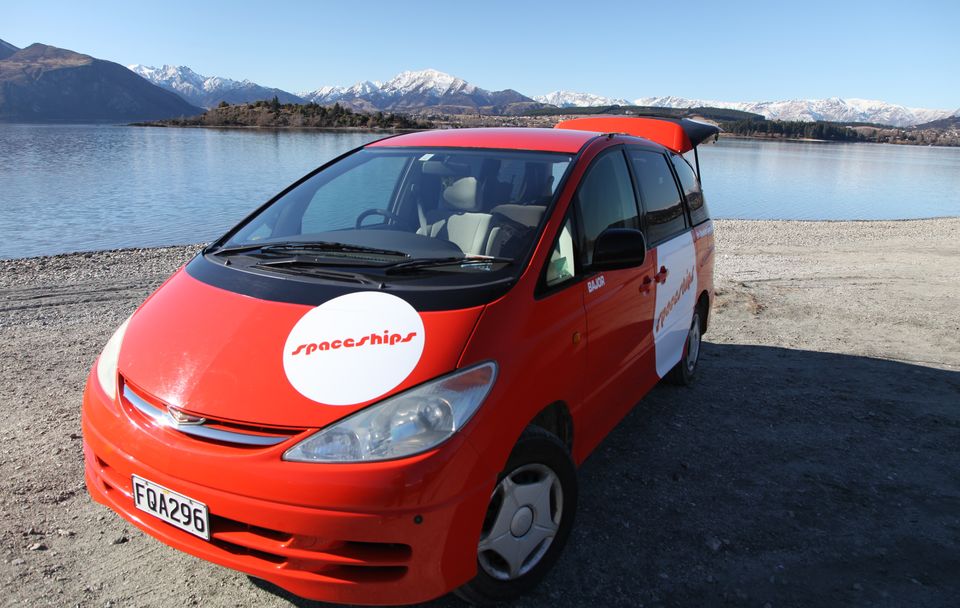 Spaceships Rentals Neuseeland
Description
Equipped with a large double bed, a kitchen facility in the rear of the vehicle and an awning for external attachment, this model from Spaceships Rentals is ideal for two people. Depending on your needs, you can expand the sleeping accommodation with the tent attachment on the trunk lid.
Child Seat Information: This vehicle has room for one child seat.
Note: Essentially, all illustrations show the actual vehicle, but isolated deviations are possible. The vehicle models, equipment, floorplans and dimensions may vary. Neither the local partner nor CU Travel GmbH & Co. KG accept liability for possible deviations.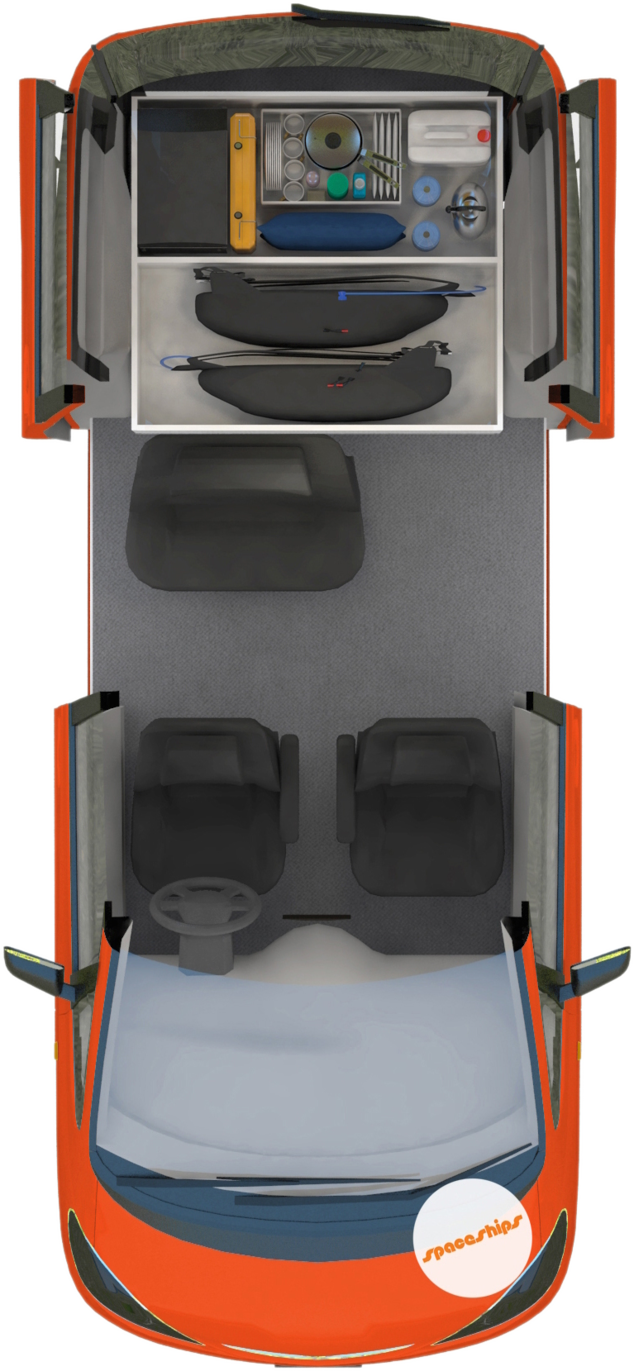 Living
Air-conditioning livingroom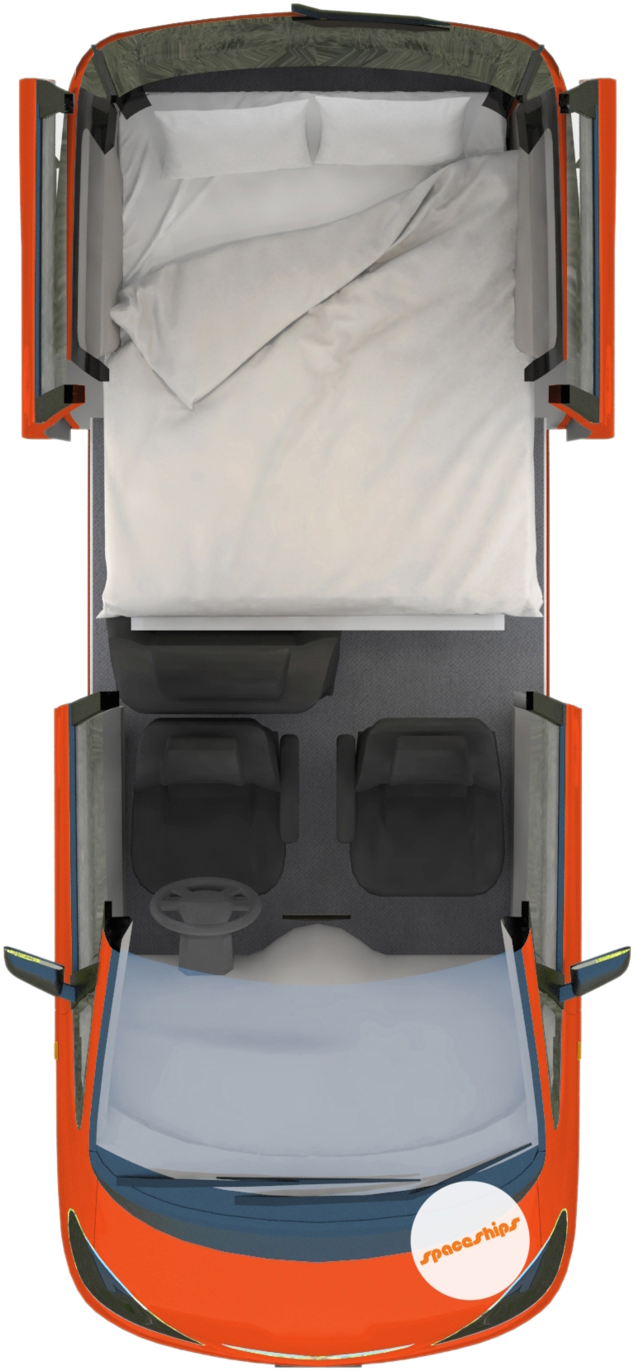 Spaceships Rentals Neuseeland
Spaceships was founded in 2004 and offers campervans in Europe, New Zealand and Australia. The vehicles combine the advantages of driving a car with a comfortable camping option: compact and efficient. In addition to convenient one-way rentals, the rental company also offers a free transfer from 21 rental days.
The campervans can be rented from the age of 18 and each includes a small fridge and a gas cooker.
In New Zealand you will find two Spaceships stations, in Auckland and in Christchurch. Both locations offer four different vehicles each, which are licensed for 2-4 people and have a double bed. Optionally, another double bed can be added via a tent extension. All campervans are equipped with an automatic transmission. + Read more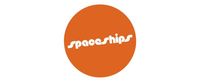 Distance from the airport: 12 kilometers Distance from the city center: 9 kilometers
30C Alfred Street
NZ 1061 Onehunga
| | |
| --- | --- |
| Mon. - Fri. | 9 am - 5 pm |
| Saturday | closed |
| Sunday | closed |
| Holiday | closed |
Distance from the airport: 12 kilometers Distance from the city center: 9 kilometers
30C Alfred Street
NZ 1061 Onehunga
| | |
| --- | --- |
| Mon. - Fri. | 9 am - 5 pm |
| Saturday | closed |
| Sunday | closed |
| Holiday | closed |