Summary
Addons
Vehicle specs
Rental company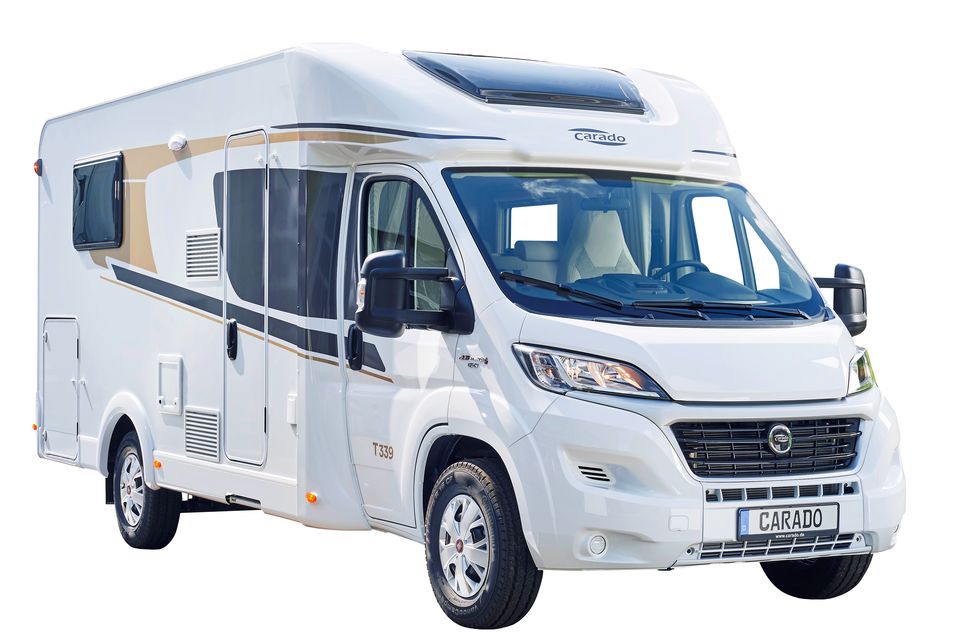 Description
The FAMILY Classic offers plenty of space for families with up to four people during the trip. Integrated are, in addition to two beds in the rear and a lift bed, a kitchenette, and shower / Toilet.
Child seat information: In this vehicle, two child seats with 3-point harnesses can be attached.
Note: Essentially, all illustrations show the actual vehicle, but isolated deviations are possible. The vehicle models, equipment, floorplans and dimensions may vary. Neither the local partner nor CU Travel GmbH & Co. KG accept liability for possible deviations.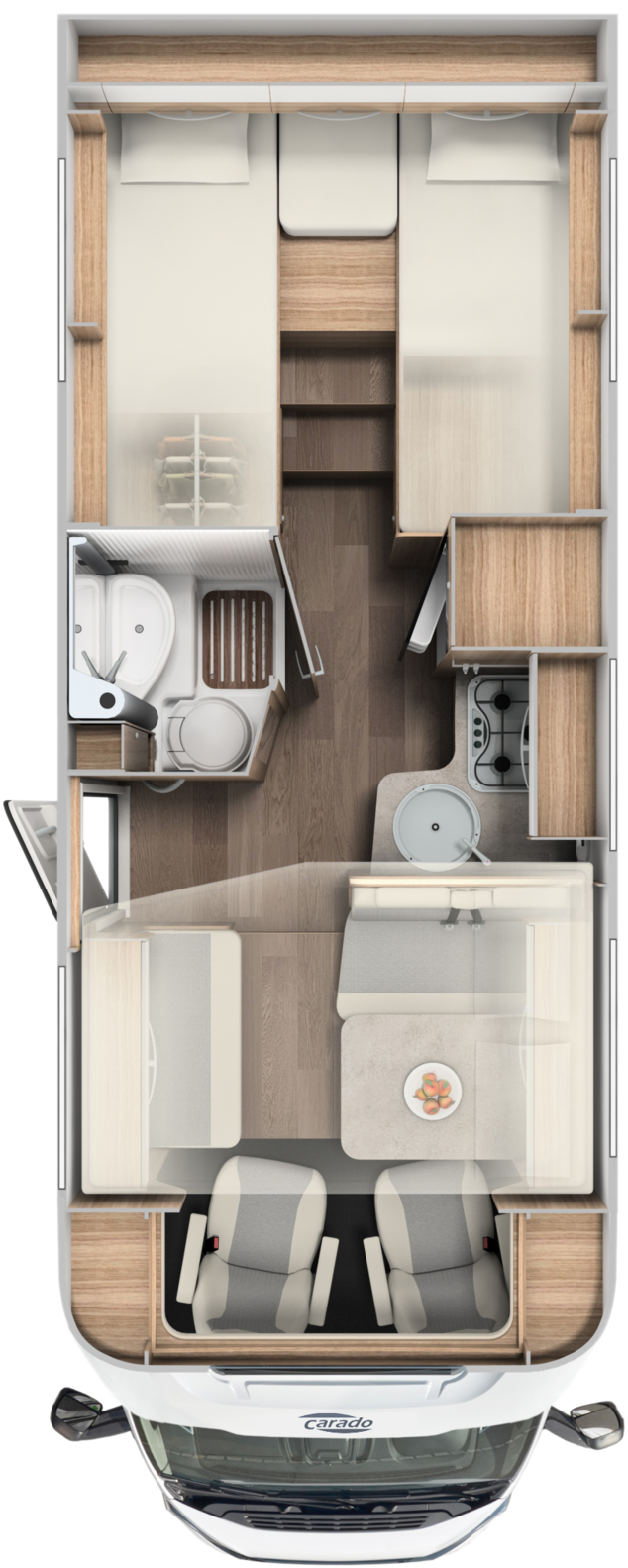 Living
Air-conditioning livingroom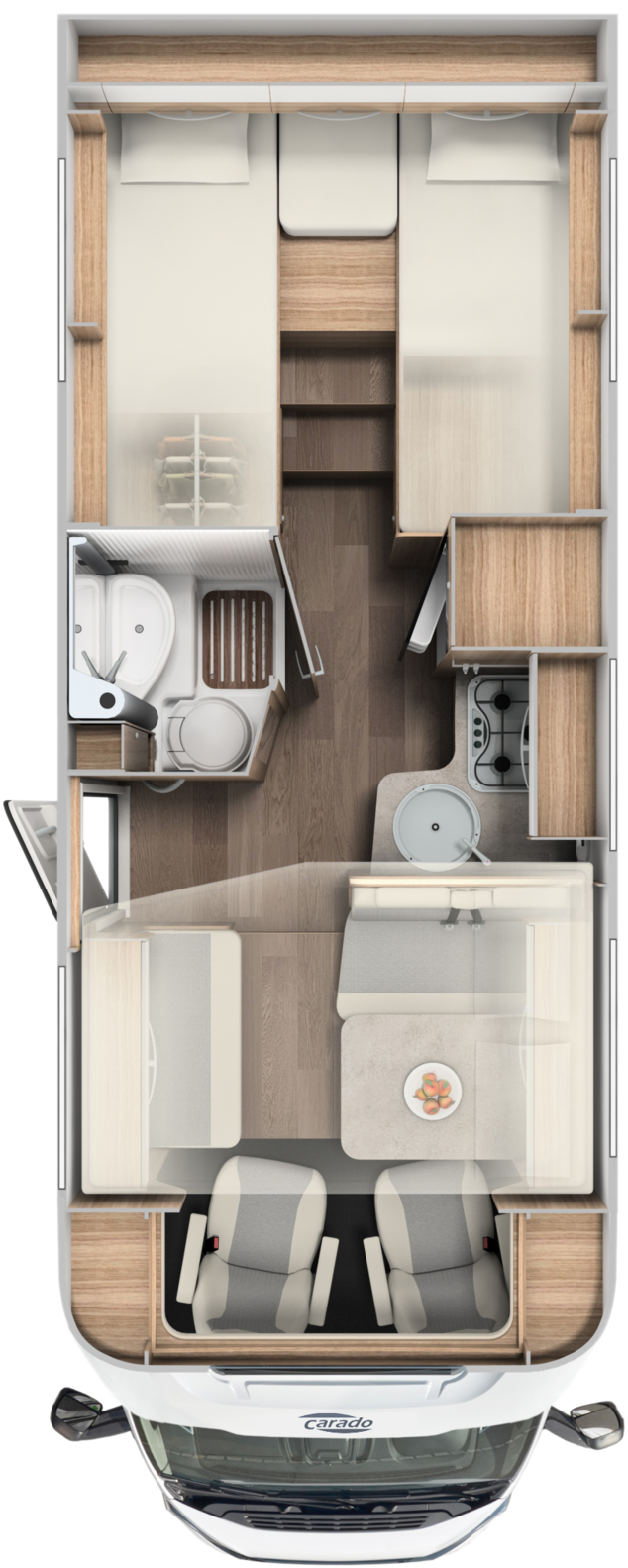 rent easy Italien
The rental company rent easy offers premium motorhomes for rent in various European countries. The focus is currently on Germany, with over twenty stations spread across the country. rent easy is also strongly represented in Norway and Italy. In addition, stations are operated in Sweden, Portugal, and the Netherlands.
The vehicles are characterized particularly by the high quality of workmanship. The age of the motorhomes - on average around five months - also speaks for the rental company. After two years at the latest, all vehicles are replaced by brand new ones.
In total, rent easy offers fifteen different motorhome models, which can be categorized into five subgroups: City models, Active models, Family models, Exclusive models and Premium models. They differ in size, equipment and engine. What all models (except for the City Classic) have in common are built-in kitchenettes and at least one small bathroom including shower / Toilet.
Bicycle racks are already integrated in the bookings, further accessories can be booked on the website of CU | Camper of course. Per rental day 250 kilometers are included, from 15 days the number of kilometers is unlimited. Thus, rent easy is a perfect partner to realize your motorhome dreams in an upscale class within Europe. You can compare and book the individual vehicles on the CU | Camper website. + Read more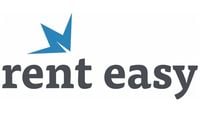 Distance from Fiumicino airport: about 25 kilometers Distance from the city center: about 17 kilometers
Via Pontina 399
00128 Rom
| | |
| --- | --- |
| Mon. - Fri. | 9 am - 7 am |
| Saturday | closed |
| Sunday | closed |
| Holiday | closed |
Distance from Fiumicino airport: about 25 kilometers Distance from the city center: about 17 kilometers
Via Pontina 399
00128 Rom
| | |
| --- | --- |
| Mon. - Fri. | 9 am - 7 am |
| Saturday | closed |
| Sunday | closed |
| Holiday | closed |