Summary
Addons
Vehicle specs
Rental company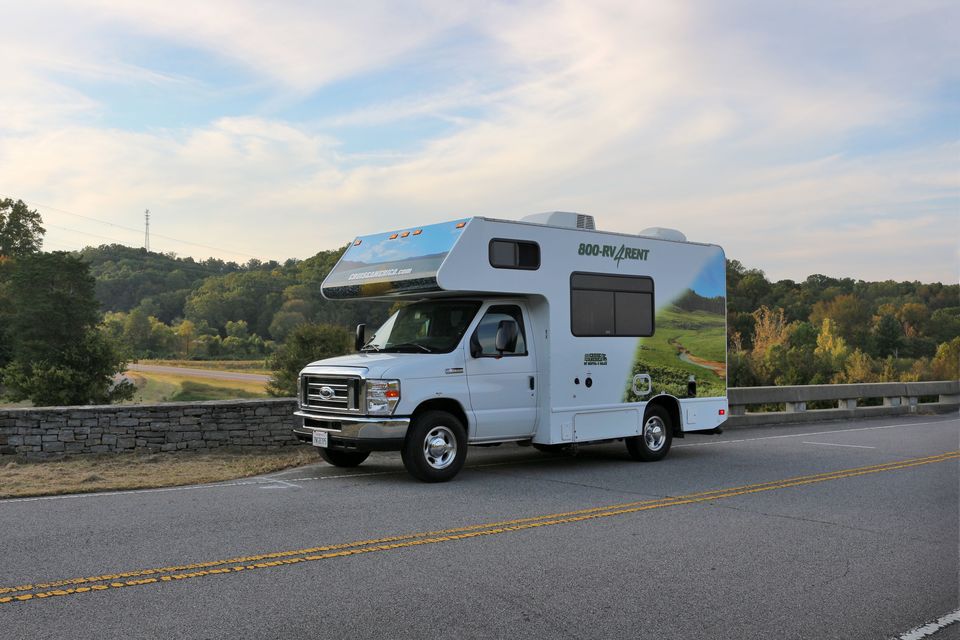 Cruise Canada
Sleeping places
2 Adults, 1 Child
Description
Despite its compact size, the C19 offers space for 2 adults and 1 child. It is extensively equipped so that you do not have to do without any comfort on your trip. Due to its easy maneuverability, it is particularly suitable for motorhome beginners.
Child seat information: In this vehicle, a child seat can be attached with an anchor point in the dinette.
Note: Essentially, all illustrations show the actual vehicle, but isolated deviations are possible. The vehicle models, equipment, floorplans and dimensions may vary. Neither the local partner nor CU Travel GmbH & Co. KG accept liability for possible deviations.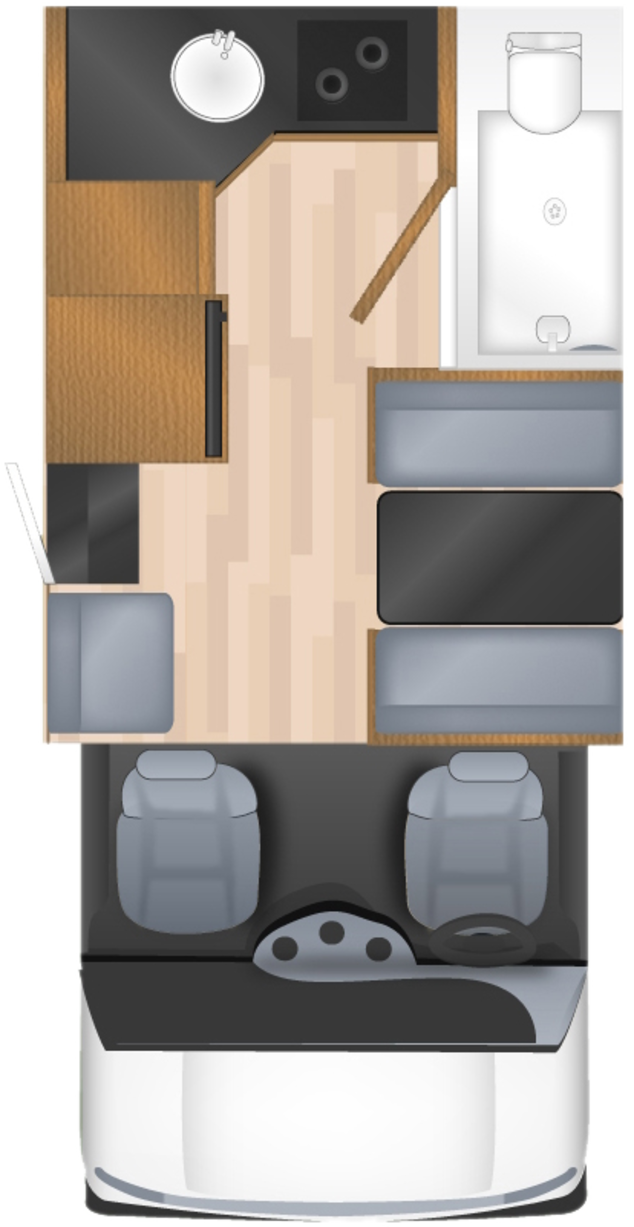 Living
Air-conditioning livingroom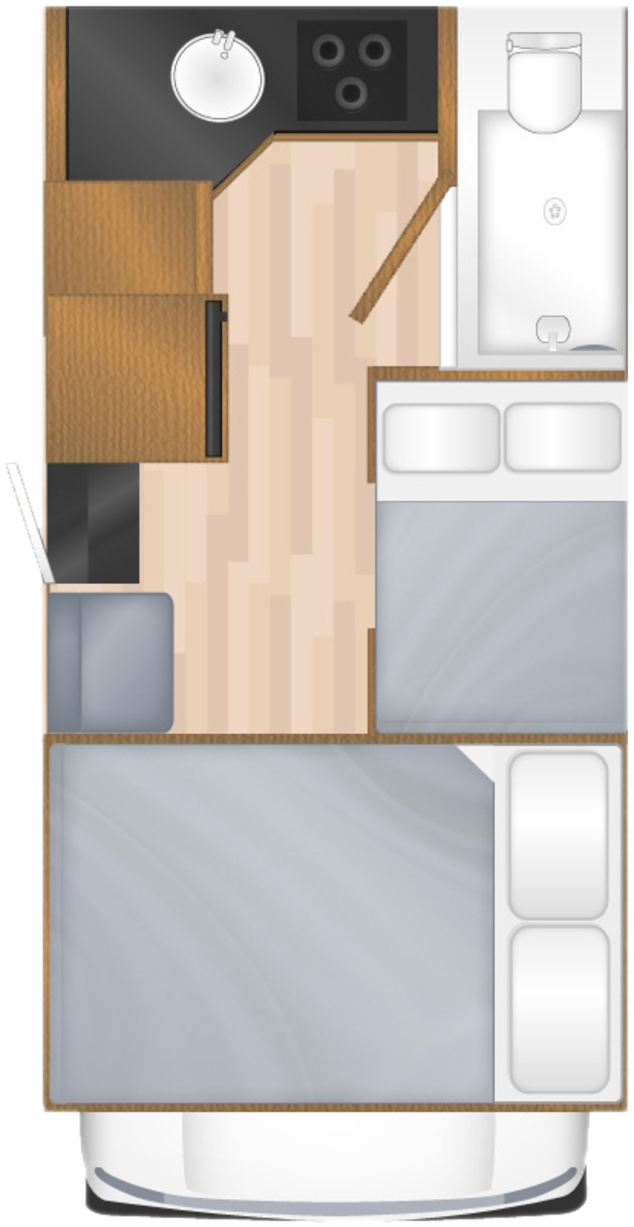 Cruise Canada
Cruise Canada, together with its sister company Cruise America, has a dense network of rental stations throughout North America. Since there is the possibility of one-way rental between all stations, you are particularly flexible in your travel planning. Changing specials make traveling with a Cruise Canada camper especially affordable. For even more flexibility, you can book an Early Bird Departure.
The largest rental company in North America offers vehicles with basic equipment. Thanks to the large fleet, the availability of the campers is particularly good. Every year the fleet is rejuvenated with new vehicles.
Child seats can not be rented. In the various models Cruise Canada guarantees a seat with tether anchor in the dinette. + Read more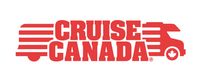 Pick up location
Vancouver
Distance to the airport: 22 kilometres Distance to the city centre: 32 kilometres
7731 Vantage Way
V4G 1A6 Delta
| | |
| --- | --- |
| Mon. - Fri. | 8 am to 5 pm |
| Saturday | 8 am to 5 pm |
| Sunday | 10:00 to 15:00 (seasonal) |
| Holiday | closed |
Drop off location
Vancouver
Distance to the airport: 22 kilometres Distance to the city centre: 32 kilometres
7731 Vantage Way
V4G 1A6 Delta
| | |
| --- | --- |
| Mon. - Fri. | 8 am to 5 pm |
| Saturday | 8 am to 5 pm |
| Sunday | 10:00 to 15:00 (seasonal) |
| Holiday | closed |