Summary
Addons
Vehicle specs
Rental company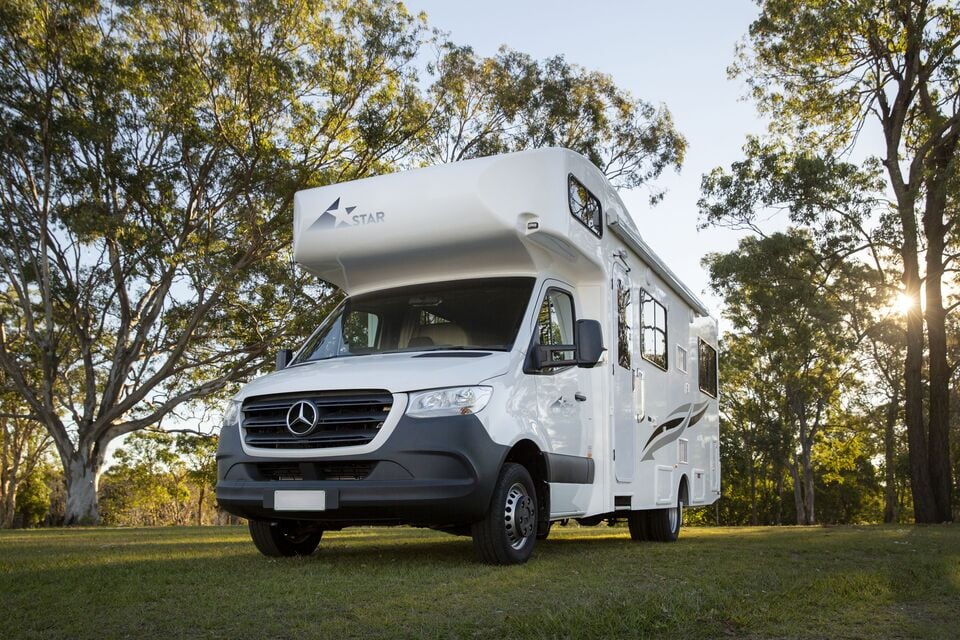 {{#specials.length}}
Special offers (already included in the price)
{{#specials}}
{{{.}}}
{{/specials}}
{{/specials.length}} {{#infos.length}}
{{#infos}}
{{{.}}}
{{/infos}}
{{/infos.length}}
Description
If you want to travel with your extended family, a larger group or with several couples, Polaris 6 Berth motorhome is perfect for this. It has two seating areas, a small bathroom (including shower) and a kitchenette.
Child Seat Information: This vehicle allows for the attachment of either two child seats, two booster seats, or any type of one. For more information, see our magazine.
Note: Essentially, all illustrations show the actual vehicle, but isolated deviations are possible. The vehicle models, equipment, floorplans and dimensions may vary. Neither the local partner nor CU Travel GmbH & Co. KG accept liability for possible deviations.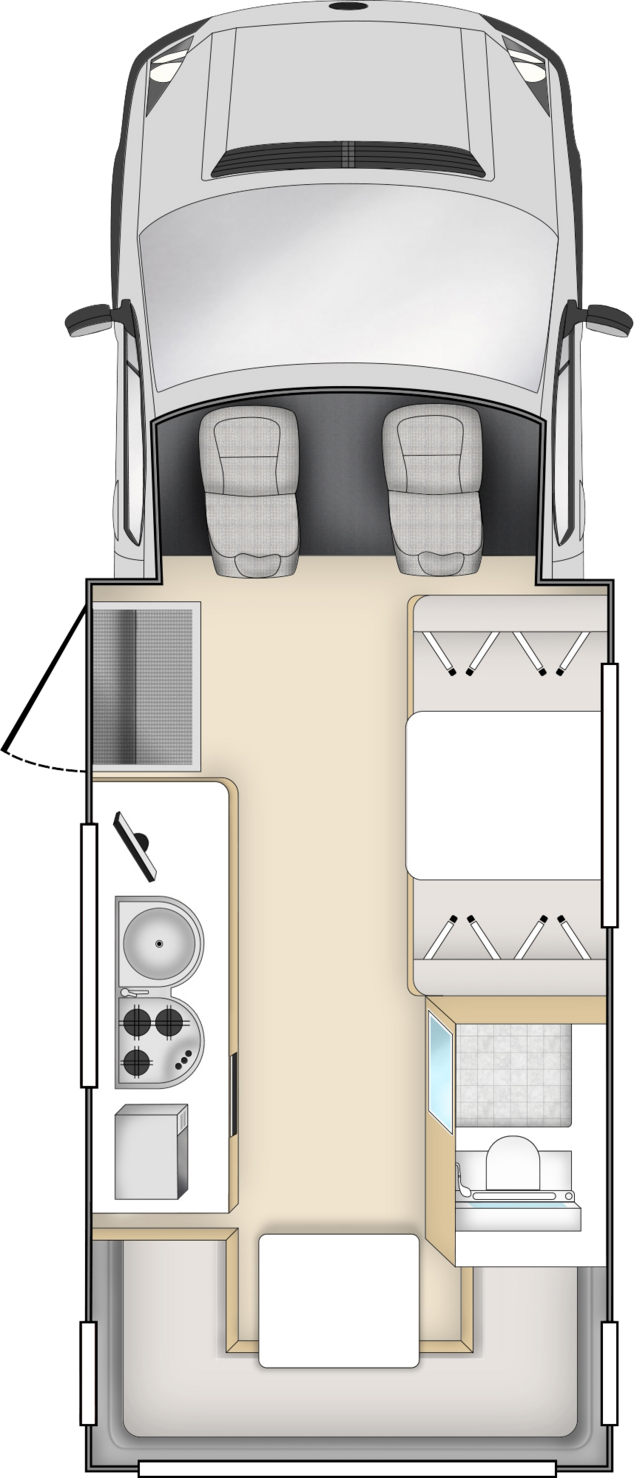 Living
Air-conditioning livingroom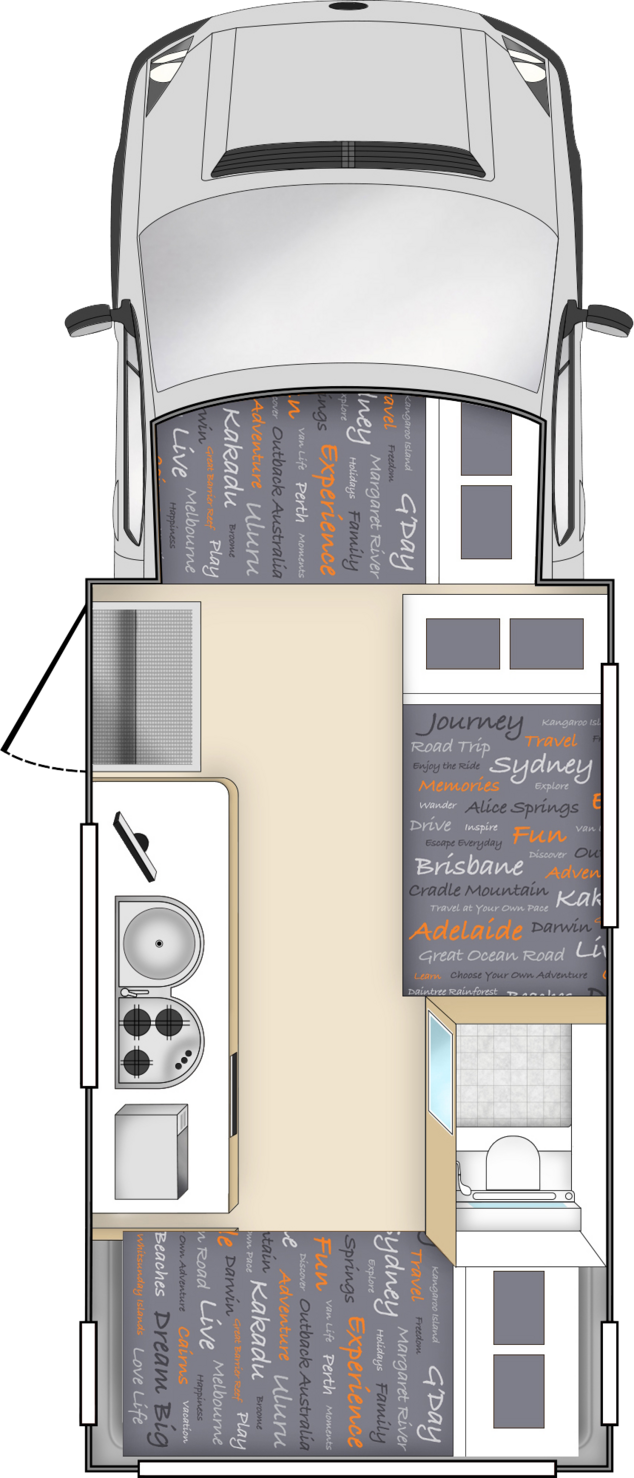 {{#items}} {{#reviews.length}}

{{#ratings}}

{{/ratings}} {{#reviews.length}} {{#recommendation}}

Reviews of other customers

{{#reviews}}

{{user}} - from {{from}} to {{to}} - {{station}}

{{#summary}}

{{label}}

{{/summary}}

{{{review}}}

{{#origin}}

Message was translated automatically

{{{origin}}}

{{/origin}}

{{/reviews}}

{{/reviews.length}}

{{/reviews.length}} {{/items}}
Star RV Australien
Distance from the airport: 4 kilometers Distance from the city center: 4 kilometers
286 Coward Street
NSW 2020 Mascot
| | |
| --- | --- |
| Mon. - Fri. | 8 am - 5 pm |
| Saturday | 8 am - 2 pm |
| Sunday | 9 am - 2 pm |
| Holiday | closed |
Distance from the airport: 4 kilometers Distance from the city center: 4 kilometers
286 Coward Street
NSW 2020 Mascot
| | |
| --- | --- |
| Mon. - Fri. | 8 am - 5 pm |
| Saturday | 8 am - 2 pm |
| Sunday | 9 am - 2 pm |
| Holiday | closed |
{{pricePerNight}} € per night
{{duration}} nights
|
{{price}} € total
{{#avail}}
{{#FS}}
Available
{{/FS}} {{#RQ}}
On Request
{{/RQ}} {{#NA}}
Unavailable
{{/NA}}
{{/avail}}
{{dates.start}}
{{dates.end}}
{{participants.amount}} {{participants.label}}
Kilometer package
{{costs.miles}}
Insurances
{{costs.insurances}}
{{#showTeaser}}

You might also like these vehicles:

{{#vehicles}}

{{#moodImage}} {{/moodImage}} {{#specs}}

{{#columns}}

{{#content}}

{{headline}}

{{#items}} {{#available}}

{{#icon}} {{/icon}}

{{label}}

{{#value}}
---
{{.}}

{{/value}}

{{/available}} {{^available}}

{{#icon}} {{/icon}}

{{label}}

{{/available}} {{/items}}

{{/content}}

{{/columns}}

{{/specs}} {{#images}} {{/images}}

{{headline}}

{{#avail}} {{#FS}}

Available

{{/FS}} {{#RQ}}

On Request

{{/RQ}} {{#NA}}

Unavailable

{{/NA}} {{/avail}}

{{title}}

{{#features}}

{{/features}}

{{#floorplan}}

{{/floorplan}} {{^floorplan}}

{{/floorplan}}

{{#occupancy}}

{{value}}

{{/occupancy}}

{{vehicleLength}}

{{/vehicles}}

{{/showTeaser}}