Summary
Addons
Vehicle specs
Rental company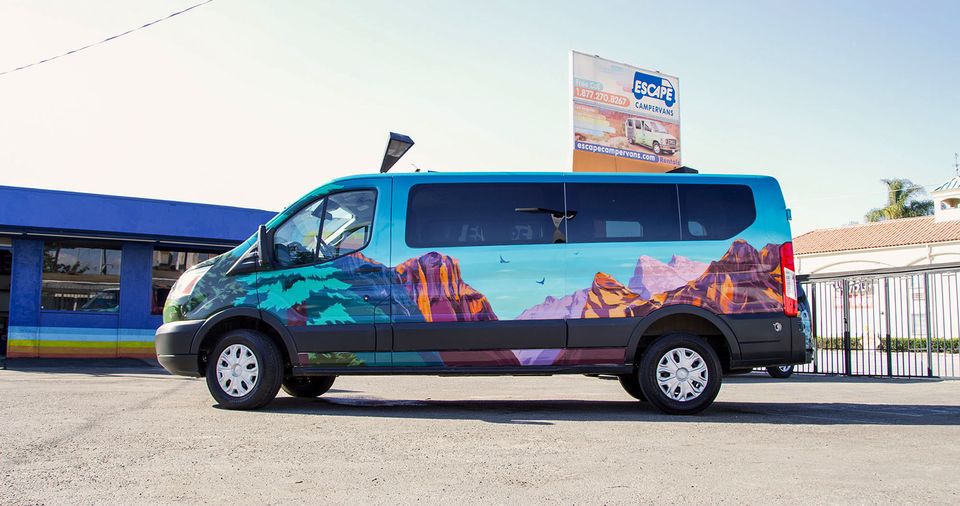 Description
Big Sur is the latest model of Escape Campervans with roof box the van offers you up to 4 sleeping places. Because the van is longer than the Maverick, they also have more storage space inside and the back seat does not have to be folded down to build the bed.
Child Seating Information: This vehicle can accommodate up to three child seats in the back seat with 3-point harnesses.
Note: Essentially, all illustrations show the actual vehicle, but isolated deviations are possible. The vehicle models, equipment, floorplans and dimensions may vary. Neither the local partner nor CU Travel GmbH & Co. KG accept liability for possible deviations.
Living
Air-conditioning livingroom
Escape Campervans
Escape Campervans rents out only vans and campervans, each with a unique and impressive paint job done by local artists. The vehicles are considerably more compact, maneuverable and also more fuel efficient than the usual campervans from other providers. They drive like normal vans and therefore can go anywhere normal cars can go. Inside, however, there is a complete camping equipment with fold-out bed, cooking facilities, refrigerator and even a sink. At the same time, the rental price already includes 100 miles per day. Escape is also particularly suitable for younger renters, as there is no additional charge for drivers under 25. Escape Campervans was founded in New Zealand in 2003 by 3 good friends (Peter, Mike and Andrew). They have made the name 'Escape` their motto. Escape from everyday life, out into nature. Because of the flexibility, and the low consumption, Escape Campervans are especially suitable for young people with a hunger for adventure. Escape Campervans has various stations, especially in the western part of the USA. There are no additional fees for crossing the border even when traveling further into Canada. Those traveling with Escape Campervans also have 24/7 roadside assistance for the U.S. and Canada, which can be reached at any time in case of problems. + Read more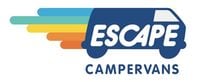 Pick up location
San Francisco
**Rental station:** San Francisco: Airport - 20 miles, Downtown - 30 miles
22990 Clawiter Road
CA 94545 Hayward
| | |
| --- | --- |
| Mon. - Fri. | 8:30 am - 4:30 pm |
| Saturday | 8:30 am - 4:30 pm |
| Sunday | 8:30 am - 4:30 pm |
| Holiday | closed |
Drop off location
San Francisco
**Rental station:** San Francisco: Airport - 20 miles, Downtown - 30 miles
22990 Clawiter Road
CA 94545 Hayward
| | |
| --- | --- |
| Mon. - Fri. | 8:30 am - 4:30 pm |
| Saturday | 8:30 am - 4:30 pm |
| Sunday | 8:30 am - 4:30 pm |
| Holiday | closed |