Summary
Addons
Vehicle specs
Rental company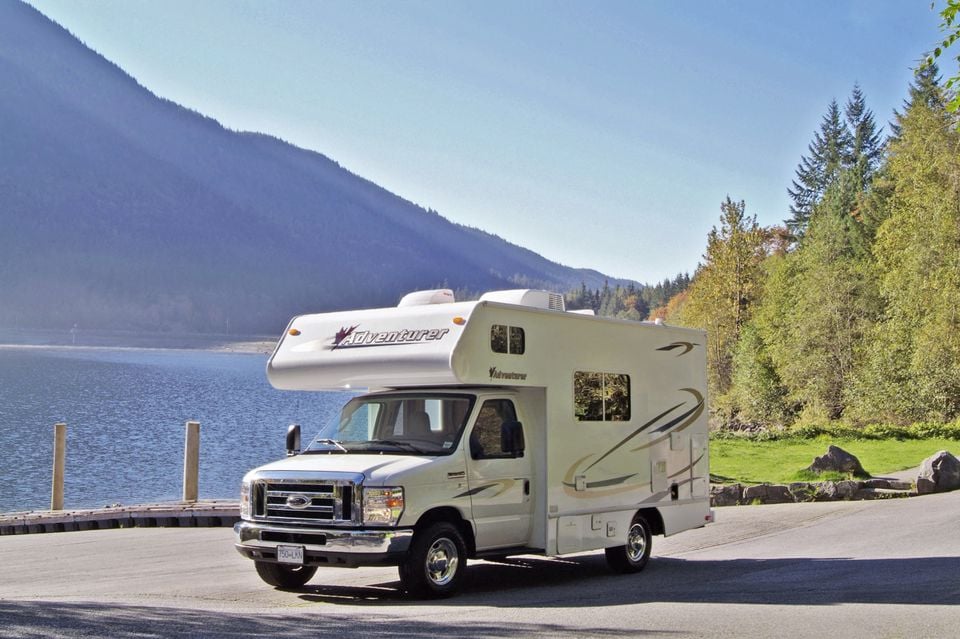 Four Seasons RV
Sleeping places
2 Adults, 2 Children
{{#specials.length}}
Special offers (already included in the price)
{{#specials}}
{{{.}}}
{{/specials}}
{{/specials.length}} {{#infos.length}}
{{#infos}}
{{{.}}}
{{/infos}}
{{/infos.length}}
Description
The compact C19 is particularly suitable for motorhome beginners, because it drives almost like a van thanks to its size. Nevertheless, on your trip through Canada with up to 3 people, you do not give up anything with the excellent equipment. In this vehicle it is unfortunately not possible to attach a child seat.
Child seat information: Child seats cannot be fitted in this vehicle.
Note: Essentially, all illustrations show the actual vehicle, but isolated deviations are possible. The vehicle models, equipment, floorplans and dimensions may vary. Neither the local partner nor CU Travel GmbH & Co. KG accept liability for possible deviations.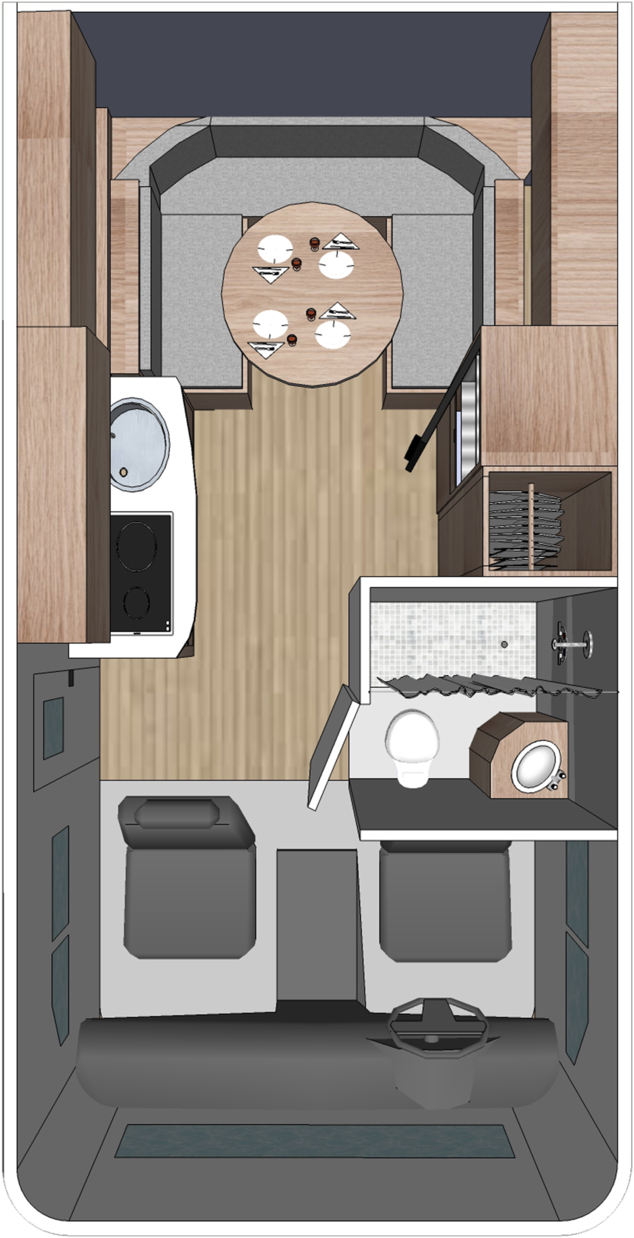 Living
Air-conditioning livingroom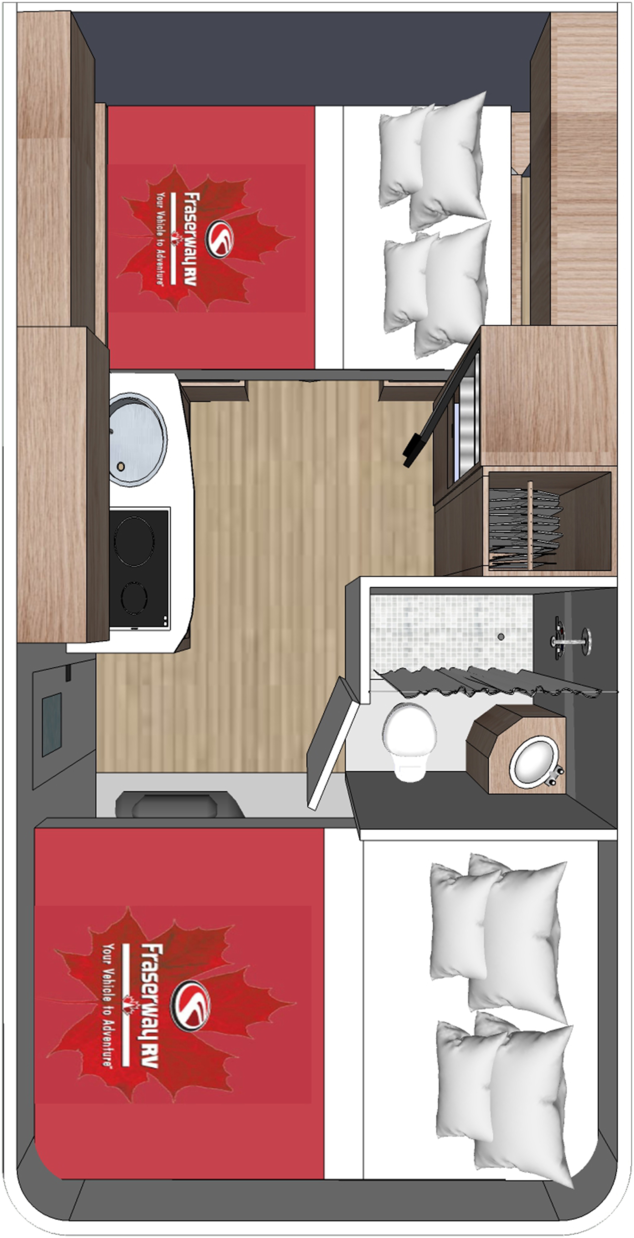 {{#items}} {{#reviews.length}}

{{#ratings}}

{{/ratings}} {{#reviews.length}} {{#recommendation}}

Reviews of other customers

{{#reviews}}

{{user}} - from {{from}} to {{to}} - {{station}}

{{#summary}}

{{label}}

{{/summary}}

{{{review}}}

{{#origin}}

Message was translated automatically

{{{origin}}}

{{/origin}}

{{/reviews}}

{{/reviews.length}}

{{/reviews.length}} {{/items}}
Four Seasons RV
Four Seasons RV offers the best prices on well-maintained campers from Fraserway's fleet at its stations. Founded in 2006 by James Epp, the company has a variety of models to choose from, ranging from small campers to van conversions and large motorhomes. So both couples and families will find the right Four Seasons camper.
The campers have been in operation at Fraserway for about two to three years, have been serviced and are therefore in perfect technical condition. You get the campers at lower prices, but do not have to accept any compromises in the quality of the vehicles, because the standard of Fraserway applies and high quality is guaranteed. On site you can expect very good, partly German-speaking service. A transfer to the station can be booked additionally. Four Seasons will pick you up either from the airport or from selected hotels, mostly near the airport. Here too, as with all rental companies in North America, a pick-up after a long-haul flight is only possible on the following day.
Child booster seats can be rented from Four Seasons. Child seats for infants have to be brought by yourself and can be attached with a tether anchor. + Read more
Pick up location
Edmonton
Distance to the airport: 4 kilometers Distance to the city centre: 30 kilometres
7714 Sparrow Drive
T9E 8A5 Leduc
| | |
| --- | --- |
| Mon. - Fri. | 8:30 am to 5 pm |
| Saturday | 8:30 am - 4 pm (01.04. - 31.10.)* |
| Sunday | closed |
| Holiday | closed |
Drop off location
Edmonton
Distance to the airport: 4 kilometers Distance to the city centre: 30 kilometres
7714 Sparrow Drive
T9E 8A5 Leduc
| | |
| --- | --- |
| Mon. - Fri. | 8:30 am to 5 pm |
| Saturday | 8:30 am - 4 pm (01.04. - 31.10.)* |
| Sunday | closed |
| Holiday | closed |
{{pricePerNight}} € per night
{{duration}} nights
|
{{price}} € total
{{#avail}}
{{#FS}}
Available
{{/FS}} {{#RQ}}
On Request
{{/RQ}} {{#NA}}
Unavailable
{{/NA}}
{{/avail}}
{{dates.start}}
{{dates.end}}
{{participants.amount}} {{participants.label}}
Kilometer package
{{costs.miles}}
Insurances
{{costs.insurances}}
{{#showTeaser}}

You might also like these vehicles:

{{#vehicles}}

{{#moodImage}} {{/moodImage}} {{#specs}}

{{#columns}}

{{#content}}

{{headline}}

{{#items}} {{#available}}

{{#icon}} {{/icon}}

{{label}}

{{#value}}
---
{{.}}

{{/value}}

{{/available}} {{^available}}

{{#icon}} {{/icon}}

{{label}}

{{/available}} {{/items}}

{{/content}}

{{/columns}}

{{/specs}} {{#images}} {{/images}}

{{headline}}

{{#avail}} {{#FS}}

Available

{{/FS}} {{#RQ}}

On Request

{{/RQ}} {{#NA}}

Unavailable

{{/NA}} {{/avail}}

{{title}}

{{#features}}

{{/features}}

{{#floorplan}}

{{/floorplan}} {{^floorplan}}

{{/floorplan}}

{{#occupancy}}

{{value}}

{{/occupancy}}

{{vehicleLength}}

{{/vehicles}}

{{/showTeaser}}